If your property has paved surfaces, keeping them in good condition improves their appearance, and makes them longer lasting. Hard surfaces such as driveways, patios and walkways need regular care to stay beautiful longer. For repair and expert cleaning, you need the services of a Bergen County exterior renovations professional. With a comprehensive list of services, professional contractors can care for existing paved surfaces, or install new ones. Hardscaped areas like patios and pool areas add space to entertain and dine. A large variety of choices of color, size and style of sidewalk and patio pavers means there's something for everyone. Every home can benefit from the installation of new paved surfaces, no matter its style. For installation, cleaning and repair of any hardscaped surface for your property, contact a Bergen County sidewalks specialist. When you find one reliable company that does it all, you save time, stress and money.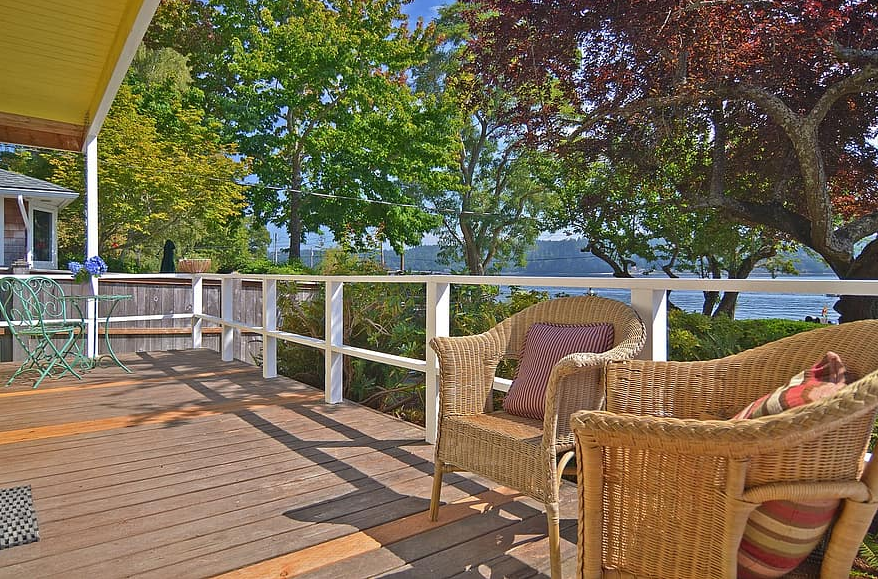 Bergen County Sidewalks | Walkways
There are many benefits to installing paths on your property. Paths or sidewalks keep people off lawn areas, and out of flower beds. They can be as functional as they are decorative, specifically defining where you want people to walk. These paved areas can also benefit the interior of your home, as people track less grass and stones inside. When your property's sidewalks and walkways are in disrepair, however, there is an increased chance of trips and falls. To keep family members and guests safe, paths should be even, and well-maintained. Call a sidewalks and paving specialist if your paths need repair.
Bergen County Sidewalks | Patios
When it comes to the benefits of hardscaping for your property, a patio is hard to beat. Adding a patio to your yard means adding living space. Your patio can become an extension of your home, particularly if you love to entertain. Use your patio to host family and friends all year long. Also, you can decorate the space any way you want, and add furnishings and lights to make the area more functional. Many homeowners add outdoor kitchens, barbecues or fire pits so they can entertain any time of year. For summertime cookouts to roasted marshmallows and winter cocoa, patios are always in style.
Bergen County Sidewalks | Professional Cleaning
Taking good care of your property's hard surfaces can help them stay beautiful longer. Over time, dust and dirt can collect on sidewalks, patios and other paved areas, trapping water. This trapped water can cause mold and mildew growth, which can eat away at pavement. Paved surfaces also become slippery when mold and mildew collect. Also, driveways need cleaning to keep them free of oil and grease stains that can erode the paved surface. It takes training and equipment to safely clean any paved surfaces. Too much pressure can actually cause damage, as can the incorrect cleaning solutions. To protect them and keep them safe, call a professional for exterior cleaning.
When your property has paved areas, maintaining them keeps them looking good and makes them last longer. To care for them properly, you need the services of a competent company to carry out repairs and professional cleaning. By choosing one company, you save time and money and lots of stress. Trained in paving and hardscaping, they have the necessary experience and equipment to care for all your paved areas. It is always a good idea to call for professional exterior cleaning to protect these surface. You can actually cause damage if you are unsure what you are doing. Call a Bergen County sidewalks and paving company for all your hardscaping needs. Only calling licensed, insured professionals means further protection for yourself and your property.
Bergen County Kitchen Remodeling
Passaic County Kitchen Remodeling
Passaic County Basement Remodeling
Union County Mold Removal Contractor
Does Your Attic Need Additional Ventilation?
Duke University Students Raise Concerns About Toxic Mold
Choosing Moisture-Resistant Building Materials for Your Home
How Can Mold Affect Your Home's Resale Value?
Common Causes of Household Mold
Preventing Moisture From Penetrating Your Home's Exterior
Beware of Mold Following a Flood
Four Reasons to Keep Your Roof Clean
Common Symptoms of Toxic Mold Exposure
Is it Time to Update Your Home's Plumbing?
Spring Moisture Mitigation Checklist
Is it Time to Update Your Home's Plumbing?
5 Ways to Minimize Moisture in Your Basement
Roof Repair and Cleaning – Make Sure You're Protected
Health Risks Associated with Household Mold
Mold versus Mildew: Understanding the Difference
Venting About Vents: Now's the Time to Check!
Get Rid of Mold for Good with Professional Mold Remediation
Middlesex County Basement Wall Crack Sealing
Middlesex County Mold Consulting
Union County Basement Wall Crack Sealing
Middlesex County Exterior Renovation
Union County Exterior Renovations