If you're noticing signs of mold in your home, you need to do something about it quickly. The longer you leave mold untreated, the larger the problem becomes. It grows very quickly, and it doesn't take much moisture in your home to feed it and make it spread. If you suspect mold is taking over your home, you need the services of a Middlesex County mold removal company. If you're unsure exactly how much mold is in your home, or what is causing it, consult with a professional. They can assess the extent of mold, its cause, and recommend then carry out a course of action. They will inspect the interior of your home for mold. An inspection of the exterior will inform them of leaks or cracks letting moisture in. For a thorough inspection for mold in your home, don't delay, call a Middlesex County mold consulting company today.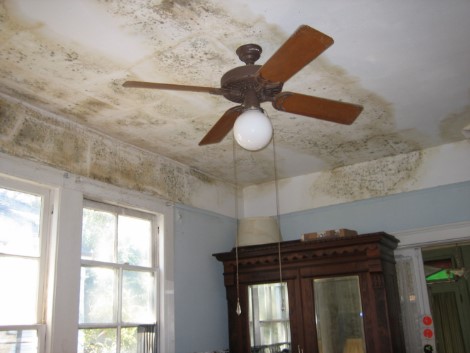 Middlesex County Mold Consulting | Why You Should Hire a Professional
Mold is not something homeowners should take a risk with. For the mold that you can see, there is probably a lot more hiding. It can grow within walls, under eaves and in attics, and even under carpeting. Without the right equipment and expertise, you probably would not even know what to look for, or where to find it. If you do see mold, removing it safely is not as easy as it sounds. Professional mold consultants are also professional mold removers, so let them handle every aspect of remediation. They have the equipment and training necessary to handle mold safely.
Middlesex County Mold Consulting | Air Quality Testing
Air quality tests are beneficial when you suspect you have mold but cannot see any visible mold anywhere. You spend a lot of time in your own home, so, naturally, you want it to be as safe as possible. If you or other family members are constantly feeling the fatigue and respiratory symptoms often associated with mold, testing can help. If basement and attic spaces constantly have a damp feel, and smell musty, mold may be present. Air quality testing can give you peace of mind as to what you are breathing in.
Middlesex County Mold Consulting | Getting Ready to Sell Your Home
If you are thinking of selling your home, not much can turn off a potential buyer as much as mold. Even in small amounts, the words is as black as well, mold. Before you list your home, it is a good idea to hire a mold consulting company to inspect your home. Do it before you list, and eliminate the chance of realtors detailing mold in your information. Document any inspections and any remediation so you won't have to pay for further air testing at a buyer's request. Agents and buyers will appreciate any work carried out to remediate mold, which will definitely reflect in your asking price.
A mold consultant can evaluate the amount of mold growth in your home, and then take steps to remove it safely. They are experts in the field of mold, and have the right equipment for the task. Mold consultants have the training necessary to detect mold colonies, no matter where they are, even airborne spores. They can perform air quality testing to measure for airborne contaminants, and perform thorough inspections. To keep your family healthy, make sure there are no pollutants in the air they breathe. It is also a good idea to get an expert to safely remove mold, as specialized equipment is a necessity. If you suspect your home has mold, talk to a Middlesex County mold consulting company today.
Middlesex County Attic Mold Removal
Union County Mold Removal Contractor
Does Your Attic Need Additional Ventilation?
Duke University Students Raise Concerns About Toxic Mold
Choosing Moisture-Resistant Building Materials for Your Home
How Can Mold Affect Your Home's Resale Value?
Common Causes of Household Mold
Preventing Moisture From Penetrating Your Home's Exterior
Beware of Mold Following a Flood
Four Reasons to Keep Your Roof Clean
Common Symptoms of Toxic Mold Exposure
Is it Time to Update Your Home's Plumbing?
Spring Moisture Mitigation Checklist
Is it Time to Update Your Home's Plumbing?
5 Ways to Minimize Moisture in Your Basement
Roof Repair and Cleaning – Make Sure You're Protected
Health Risks Associated with Household Mold
Mold versus Mildew: Understanding the Difference
Venting About Vents: Now's the Time to Check!
Get Rid of Mold for Good with Professional Mold Remediation
Middlesex County Basement Waterproofing