Thinking of adding Middlesex County Hardscapes to your home? Creating an outdoor hardscape can add enjoyment for everyone in the family. Any landscape design will add beautiful essentials to the outside of your property. Whether you need cleaning and sealing done to your home, we are here to supply all your needs. There are several ways to be creative and several benefits to adding hardscape to your home.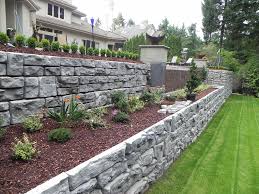 Middlesex County Hardscapes | Entertainment
Adding hardscape to your property can add more space to entertain. You can add a fire pit, an outdoor kitchen for family and friends to gather. Therefore, the more hardscape you add to your home, the more comfortable it becomes for your guests.
Middlesex County Hardscapes | Value
With a new hardscape project added to your home it will increase the value of your property. These are features that increases the living space in the outdoors area of your home. If you are considering selling your home, a buyer will fall in love with the living space that you created for entertaining guests and family members. It also adds charming features to your property. When you look out your window, you will be amazed to see all the different levels, shapes and colors in your landscape.
Middlesex County Hardscapes | Corrosion
Corrosion is a problem that homeowner's face at times with their landscaping. Homeowners that have a retaining wall can now add more hardscaping to solve any erosion issue. Hardscaping is designed to help with the issue of water from rain wearing away the landscape around your home. As a result, stone walls will help keep the ground undamaged. In areas that are prone to droughts, adding hardscaping can make the yard a more resourceful design. Therefore, you will not need to water your lawn, since the hardscape can distribute rainwater throughout the yard.
Middlesex County Hardscapes | Low Maintenance
With a hardscaping project it is very low maintenance. You can eliminate the need to water your lawn and even mow the lawn. The hardscaping elements become the main point on your property. Occasionally, you can power wash your hardscaping area to remove any dirt collected and make it look like new. Another great feature of hardscape is the new functions designed to protect your property. A retaining wall is a great example of hardscapes at work. They truly prevent any erosion and also help maintain moisture in the soil.
Middlesex County Hardscapes | Barriers
Hardscapes also act like barriers. They protect against soil erosion, they help an area to retain moisture, it helps divert water to go to where you want it to go and prevent it from going where it can be damaging. Hardscapes protects structures made of wood and metal, preventing water to getting and staying on it. Hardscapes help direct foot traffic outside. As a result, walkways, edgings and landscape beds are used to direct where family and guests should walk. As a result, it keeps people away from the beautiful landscape protecting the flowers and plants. Hardscapes are also excellent solutions for reducing sun glare and any harmful effects to people or outdoor furnishings. They can create privacy and help reduce outdoor noise. Allowing you some peace and serenity in your backyard.
Searching for the best Middlesex County Hardscapes company? Contact Jun's Mold Remediation. We are the most trusted NJ Mold Remediation company in the state. Jun's Mold remediation can help you create the hardscape oasis you want in your front and back yard. We make sure that there is no mold in the area and will protect it from having it thrive on moisture. You can trust Jun's Mold Remediation for all your mold needs and hardscaping needs. We provide many services to keep your home safe, clean and inviting. Our biggest priority is our customers! Give us a call today!
Union County Mold Removal Contractor
Does Your Attic Need Additional Ventilation?
Duke University Students Raise Concerns About Toxic Mold
Choosing Moisture-Resistant Building Materials for Your Home
How Can Mold Affect Your Home's Resale Value?
Common Causes of Household Mold
Preventing Moisture From Penetrating Your Home's Exterior
Beware of Mold Following a Flood
Four Reasons to Keep Your Roof Clean
Common Symptoms of Toxic Mold Exposure
Is it Time to Update Your Home's Plumbing?
Spring Moisture Mitigation Checklist
Is it Time to Update Your Home's Plumbing?
5 Ways to Minimize Moisture in Your Basement
Roof Repair and Cleaning – Make Sure You're Protected
Health Risks Associated with Household Mold
Mold versus Mildew: Understanding the Difference
Venting About Vents: Now's the Time to Check!
Get Rid of Mold for Good with Professional Mold Remediation
Middlesex County Basement Wall Crack Sealing
Middlesex County Mold Consulting
Union County Basement Wall Crack Sealing
Middlesex County Interior Remodel