Have you been thinking of Union County Exterior Renovations? If you live in an older home, chances are things are starting to look a little outdated and worn out. Siding is damaged, shingles are starting to peel and sag. Your gutters are not working as they should. Here are a few benefits to having some exterior home renovation services done to your home.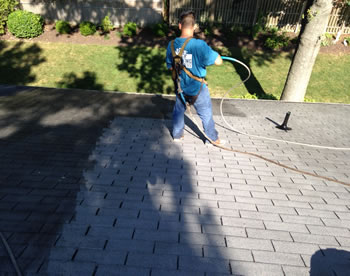 Union County Exterior Renovations | Curb Appeal
Giving the exterior of your home a whole new look with renovations will brighten your day. There are large varieties of exterior siding materials to choose from. Replacing old windows and doors will definitely improve the look of your home. Having a brand-new deck or porch added to your home will enhance your outdoor living space. As a result, this will increase the enjoyment of your home and also benefit you when you decide to sell your home. The curb appeal of your home is important to home buyers or homeowners.
Union County Exterior Renovations | Energy Efficiency
Installing new siding to your home will greatly improve your home's energy efficiency. Therefore, speaking with a specialist and professional to know which siding is best for your home is important. Replacing doors and windows will also help with your home's efficiency. As a result, it will keep your home warmer during the winter months and cooler during the hot months.
Union County Exterior Renovations | Maintenance
A homeowner that has a home updated before it starts falling apart will save on maintenance. Exterior building products are made more durable and require less amount of maintenance. Getting new vinyl siding that imitates the look of wood does not require any staining. As a result, it will look brand new every year. Therefore, a home that has had home renovations will have the value increased.It is an investment making renovations to your home.  Therefore, a professional would help you choose the most important items to be renovated. Renovations will increase your property value. As a result, new renovations will also attract potential buyers. As well as when the time comes to sell, it will sell faster and for a more favorable price.
Union County Exterior Renovations | Safety
Adding new windows and doors can add security to your home. Newer windows have a new locking mechanism for added security. In addition to renovating your home's exterior, a professional may recommend adding some exterior lighting. It is safer to be able to see better around your home in the dark. These outdoor lighting will deter any trespassers especially when you are out of town. As a result, outdoor lighting makes a home look more inviting. These lights can also show off the beauty of your home even in the dark.
Union County Exterior Renovations | Professionals
Hiring professionals with exterior and interior renovation experience is important. A professional that specializes on renovating roofs, windows and doors will provide the right exterior that your home needs. They can even be knowledgeable in adding new outdoor space to your home. A professional with a proven reputation for quality craftmanship and customer service will benefit an exterior home renovation. Hire a professional to come and investigate what exactly is needed to bring back the beauty in your home.
Searching for the best Union County Exterior Renovations? Contact Jun's Pro Services today! Your home is the biggest investment you will ever make. It should be your favorite place to be. When you add new and improved elements to your property such as a new patio or walkway, you are making your home the oasis you have always wanted. Having a new patio and pool area will provide extra dining and seating space. Every homeowner loves to entertain outside, it is one of life's simple pleasures.
Union County Mold Removal Contractor
Does Your Attic Need Additional Ventilation?
Duke University Students Raise Concerns About Toxic Mold
Choosing Moisture-Resistant Building Materials for Your Home
How Can Mold Affect Your Home's Resale Value?
Common Causes of Household Mold
Preventing Moisture From Penetrating Your Home's Exterior
Beware of Mold Following a Flood
Four Reasons to Keep Your Roof Clean
Common Symptoms of Toxic Mold Exposure
Is it Time to Update Your Home's Plumbing?
Spring Moisture Mitigation Checklist
Is it Time to Update Your Home's Plumbing?
5 Ways to Minimize Moisture in Your Basement
Roof Repair and Cleaning – Make Sure You're Protected
Health Risks Associated with Household Mold
Mold versus Mildew: Understanding the Difference
Venting About Vents: Now's the Time to Check!
Get Rid of Mold for Good with Professional Mold Remediation
Middlesex County Basement Wall Crack Sealing
Middlesex County Mold Consulting
Union County Basement Wall Crack Sealing
Middlesex County Exterior Renovation
Middlesex County Bathroom Remodeling
Union County Kitchen Remodeling