As a homeowner, taking care of your property is an ongoing endeavor. And, of course, you want the outside of your home to look as attractive as the inside. However, old, rusting or broken down windows, doors and decks can all detract from your home's appearance. While you may be able to carry out small home improvements, you should leave large ones to the experts. For any major outside renovations, it is always a good idea to hire a professional contractor. Make sure to find a contracting company that offers a full line of comprehensive services. Areas like decks, roofs and sidings as well as doors and windows require training to install correctly. Whether you want to update your home's exterior for aesthetic value or because of deterioration, a contracting company can help. When you need any outside upgrades, one all-inclusive Bergen County exterior renovations company can do it all.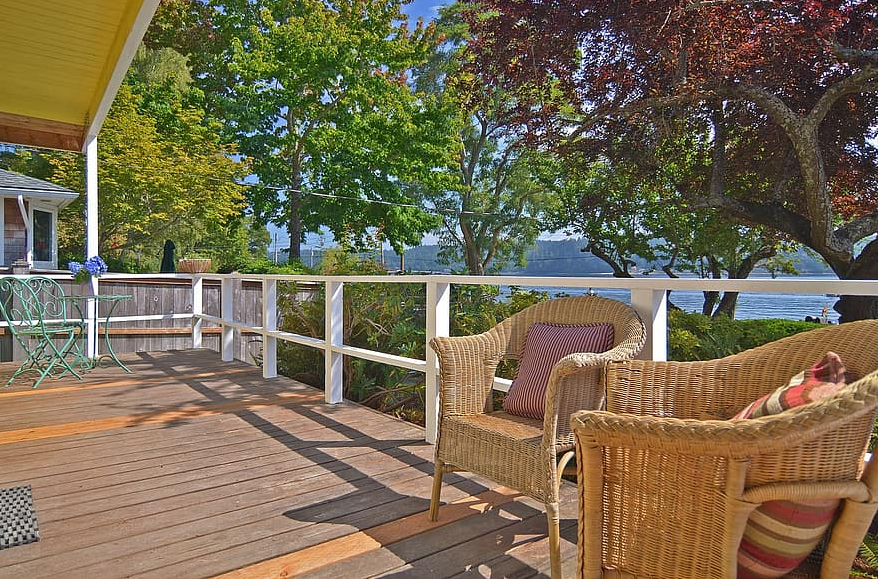 Bergen County Exterior Renovations | Aesthetics
Carrying out exterior renovations is not only good for your home's structure, it also enhances its appearance. Giving the outside of your home a complete facelift boosts its curb appeal and your spirits. Pulling up to a property you can be proud of makes coming home even more rewarding every day. If you are unhappy with your home's current appearance, new siding or windows can make a complete transformation. Maybe you want to replace the unattractive color of your siding for something fresh, bold and new. Replacing old dingy windows can definitely brighten up your whole home, and you can add style as well as function.
Bergen County Exterior Renovations | Improve Energy Efficiency
Improving the exterior of your home is always a good investment, and one that can pay off every month. While you are investing in your home's appearance, and resale value, you can actually save on energy bills. Replacing old windows, roofing and siding not only make your home more attractive, it can actually benefit your wallet. Newer features are more energy efficient, as well as beautiful. Installing new windows can cut down on the amount of heated or cooled air lost to the outside. By replacing an old roof, and old, cracked siding, your whole home becomes more energy efficient.
Bergen County Exterior Renovations | Why Hire a Professional
Professional contractors have the right tools, as well as the necessary training and skill for major renovations. Climbing on a roof is dangerous work, and replacing windows and siding takes teamwork. Hiring a licensed, fully insured contractor protects you and your property. It also saves you time and money in the long run. Trying to do any home repairs on weekends and in the evening means living with turmoil and mess for weeks. You save money by not having to buy or rent tools you will never use again. When you hire a contracting crew, you can be sure of a deadline, and save time and stress.
If you are unhappy with your home's outward appearance, maybe now is the time for some changes. Replacing old dirty, cracked windows, or replacing siding for a better color can really transform your home. New roofing always makes a home look better, and new decking can even add more entertaining space. Outdoor renovations can make an old home look like a new build, and can boost its curb appeal and resale value. Sometimes these renovations are necessary for more than just appearance's sake. Leaking roofs and cracked siding can lead to interior mold, and water damage. Badly-fitting windows make your heating and cooling system work overtime. For any of these projects and more, always stay safe, and call a Bergen County exterior renovations professional.
Bergen County Kitchen Remodeling
Passaic County Kitchen Remodeling
Passaic County Basement Remodeling
Union County Mold Removal Contractor
Does Your Attic Need Additional Ventilation?
Duke University Students Raise Concerns About Toxic Mold
Choosing Moisture-Resistant Building Materials for Your Home
How Can Mold Affect Your Home's Resale Value?
Common Causes of Household Mold
Preventing Moisture From Penetrating Your Home's Exterior
Beware of Mold Following a Flood
Four Reasons to Keep Your Roof Clean
Common Symptoms of Toxic Mold Exposure
Is it Time to Update Your Home's Plumbing?
Spring Moisture Mitigation Checklist
Is it Time to Update Your Home's Plumbing?
5 Ways to Minimize Moisture in Your Basement
Roof Repair and Cleaning – Make Sure You're Protected
Health Risks Associated with Household Mold
Mold versus Mildew: Understanding the Difference
Venting About Vents: Now's the Time to Check!
Get Rid of Mold for Good with Professional Mold Remediation
Middlesex County Basement Wall Crack Sealing
Middlesex County Mold Consulting
Union County Basement Wall Crack Sealing
Middlesex County Exterior Renovation
Union County Exterior Renovations