As a homeowner, you are always improving and renovating. There is one aspect of home renovations that are important, but very often overlooked. Many homeowners do not consider how old their windows might be, or how inefficient. Replacing old, drafty windows with new, energy efficient ones has many advantages. If the wood is rotting, you could be letting in cold winter air, which means higher heating bills. Your air conditioning is also less effective in summer, because it is competing with hot air from outside. If you are already renovating your home, ask a Middlesex County interior remodel professional about replacing old windows. There are many reasons to upgrade your home's windows, for practicality and aesthetics or for energy savings. You could save money every month on heating or cooling bills when you replace the windows in your home. For more information, call your local Middlesex County windows replacement professionals.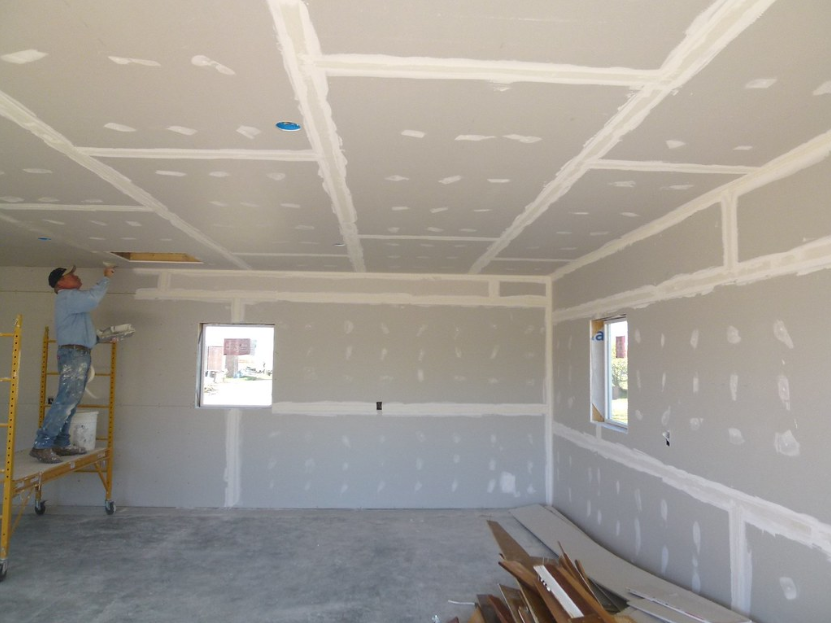 Middlesex County Windows | Time to Replace
There are many signs that it is time to replace your windows, but some are more obvious than others. If your windows constantly get stuck, or are letting in air, they might need replacing. Windows stick when the casings become warped or damaged, and might become hard to open or close. This can become more than a nuisance when you want some fresh air. Sticking windows may not lock, posing a security threat. Another indication is moisture between panes, where gaps are letting in air and water, or that energy bills are rising from inefficiency. A more subtle sign might be increasing amounts of noise from outside your windows.
Middlesex County Windows | Adding Style
If you are remodeling your home, changing the windows can change the entire look of your home. You can not only upgrade to more energy efficient windows, you can reinvent the interior and exterior. Perhaps you have always wanted to add a bay window to create a cozy, warm window seat. In the kitchen, garden windows are a growing trend. Energy efficient, they still allow in lots of natural light while creating a large sill for plants or herbs. Home remodels are always rewarding projects, so make sure your windows don't let your new space down. New windows can add style to any room in your home.
Middlesex County Windows | Finding a Company
When your home needs remodeling, and new windows are part of that remodel, working with one company makes sense. You can save time, hassle, and money by hiring one contractor to do it all. Trying to coordinate with multiple contractors can be frustrating, expensive, and delay project deadlines. Look at websites find a company that performs all the services you are looking for before you move forward. To protect your home and family, only hire a fully insured and licensed company. Also, make sure the company will give you a comprehensive quote so you know what to expect before work begins.
A home remodel is the perfect time to upgrade the windows of your home to ones that are more energy efficient. If your windows are old, drafty or just unattractive to look at, now is the time for a change. Any windows that constantly get stuck, or are letting in air, need replacing. By changing out old windows, you can improve the way your home looks, inside and out. When choosing new windows, do not forget to consider how they will look from the exterior, too. Replacement windows can definitely increase your home's value as well as its curb appeal. To make over any room in your home, contact your local Middlesex County windows and remodel company today.
Union County Mold Removal Contractor
Does Your Attic Need Additional Ventilation?
Duke University Students Raise Concerns About Toxic Mold
Choosing Moisture-Resistant Building Materials for Your Home
How Can Mold Affect Your Home's Resale Value?
Common Causes of Household Mold
Preventing Moisture From Penetrating Your Home's Exterior
Beware of Mold Following a Flood
Four Reasons to Keep Your Roof Clean
Common Symptoms of Toxic Mold Exposure
Is it Time to Update Your Home's Plumbing?
Spring Moisture Mitigation Checklist
Is it Time to Update Your Home's Plumbing?
5 Ways to Minimize Moisture in Your Basement
Roof Repair and Cleaning – Make Sure You're Protected
Health Risks Associated with Household Mold
Mold versus Mildew: Understanding the Difference
Venting About Vents: Now's the Time to Check!
Get Rid of Mold for Good with Professional Mold Remediation
Middlesex County Basement Wall Crack Sealing
Middlesex County Mold Consulting
Union County Basement Wall Crack Sealing