Are you thinking of having a Passaic County Kitchen Remodeling? Renovating a kitchen can increase the value of your home. The kitchen is the room most guests love to be in and chat. With a kitchen renovation, you get a high return on investment. Whether you renovate your kitchen or have Passaic County exterior renovations, Jun's Pro Services we will do it for you. Here are a few benefits you will get from renovating your kitchen.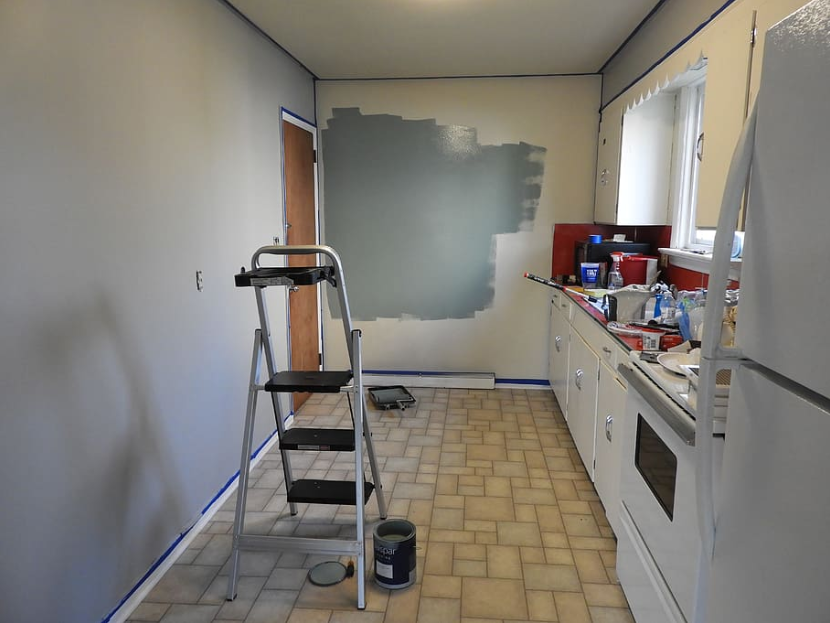 Passaic County Kitchen Remodeling | Increase Functionality
There are many different renovations that can be done to your kitchen to improve its functionality. Adding cabinets and more storage area can provide more space to put items and appliances. Remodeling your kitchen and adding new appliances can be essential for safety. With the new technology, upgrading your appliances would be easier to use. Older appliances can be a fire hazard and need to be replaced.
Passaic County Kitchen Remodeling | Energy Savings
Getting new and updated appliances for your remodeled kitchen can save you on monthly energy bills. Appliances that have The Energy Star label lets the buyer know that it is an energy efficient product. Upgrading your appliances while remodeling your kitchen is wise. The newer models that are energy efficient use less water and work stronger without taking too much energy. When remodeling your kitchen, you will have the opportunity to purchase eco-friendly appliances and other features for the kitchen. As a result, these can be water saving faucets, countertops, cabinets and floors. This can improve the sustainability of your kitchen. If you want to go green, a newly remodeled kitchen is the way to go.
Passaic County Kitchen Remodeling | Update to a New Look
To simply update the look of your kitchen, all you have to do is simply paint the walls and cabinets. If the cabinets are not in good shape, you can have them replaced. As a result, new countertops and new floors will make your kitchen look brand new.
Passaic County Kitchen Remodeling | Increase Safety and Comfort
Updating an outdated kitchen can add safety and prevent any injury. With newer products installed in your kitchen you will have peace of mind. A kitchen renovation can add comfort in many ways. It will give better ventilation while cooking, reducing excessive heat and odors. With the installation of an island you can gain more sitting space. A newer and larger window will allow more sunlight to come in. Therefore, additional freedom to the layout of your kitchen, can be combined with the dining room area for more socializing. With the combination of a kitchen and dining room area and less walls, the person cooking is able to socialize more with family and guests.
Passaic County Kitchen Remodeling | Increase in Value
Renovating and remodeling your kitchen can add more value to your home. It not only makes the kitchen more inviting, but it also attracts homebuyers as well, especially when it is time to sell. When the time comes to sell your home in the future, a newly remodeled kitchen will increase the chances of selling your home quickly. All new homebuyers love a kitchen that is new and comfortable to work and entertain in. Most homeowners eventually are interested in a kitchen renovation project. Remodeling your kitchen with a professional designer and builder can make your dream home a reality.
Searching for the best Passaic County Kitchen Remodeling company? The one to contact is Jun's Pro Services. We are a company that put our customers first. Our goal has always been to put honesty and the needs of our customers ahead of profit. With our experienced staff, we will design and build the kitchen and home of your dreams. Give us a call today and let us make your dreams a reality.
Bergen County Exterior Renovations
Bergen County Kitchen Remodeling
Passaic County Basement Remodeling
Union County Mold Removal Contractor
Does Your Attic Need Additional Ventilation?
Duke University Students Raise Concerns About Toxic Mold
Choosing Moisture-Resistant Building Materials for Your Home
How Can Mold Affect Your Home's Resale Value?
Common Causes of Household Mold
Preventing Moisture From Penetrating Your Home's Exterior
Beware of Mold Following a Flood
Four Reasons to Keep Your Roof Clean
Common Symptoms of Toxic Mold Exposure
Is it Time to Update Your Home's Plumbing?
Spring Moisture Mitigation Checklist
Is it Time to Update Your Home's Plumbing?
5 Ways to Minimize Moisture in Your Basement
Roof Repair and Cleaning – Make Sure You're Protected
Health Risks Associated with Household Mold
Mold versus Mildew: Understanding the Difference
Venting About Vents: Now's the Time to Check!
Get Rid of Mold for Good with Professional Mold Remediation
Middlesex County Basement Wall Crack Sealing
Middlesex County Mold Consulting
Union County Basement Wall Crack Sealing
Middlesex County Exterior Renovation
Union County Exterior Renovations