If you are looking for an easy way to dress up the exterior of your home, consider cultured stone. With the addition of this lightweight, versatile product, you can create a whole new look for the outside of your home. Use it to renovate chimneys, the entire exterior, or to beautify retaining walls. Because it comes in many textures, colors and sizes, this product can easily complement any style of home. In order to get the best quality materials, and the best installation, always call a professional. A Union County exterior renovations professional can answer any questions you have about the product or installation. So, if you've always wanted a different texture for your home, call a Union County cultured stone installation expert. They can help you achieve the look for your home you've always dreamed of. Call today to update or change the feel and appearance of your home.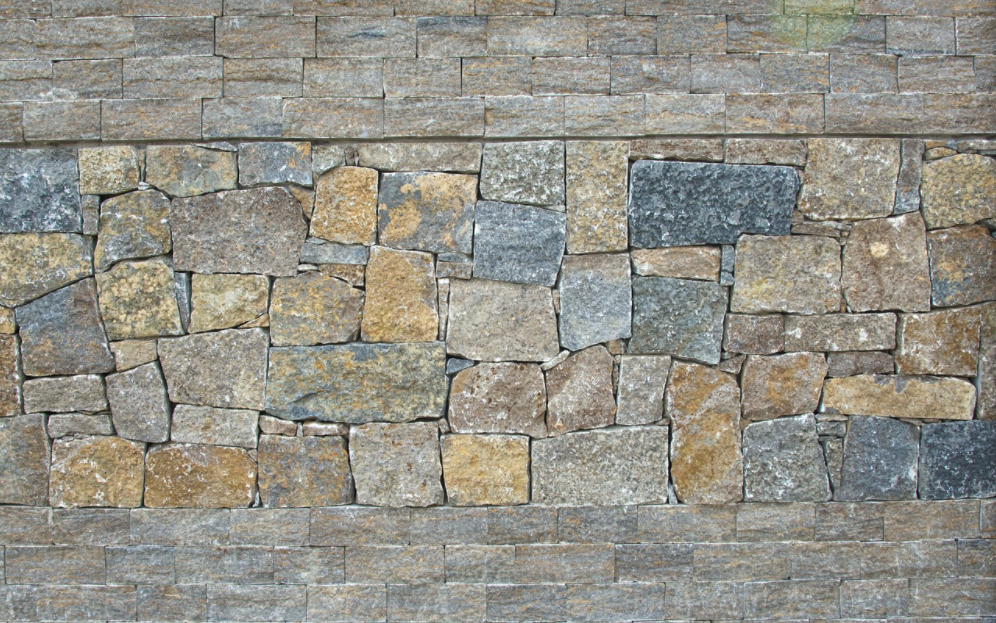 Union County Cultured Stone | Adding Curb Appeal
If you compromised on the exterior of your home when you bought it, you can completely change its look. Maybe you love the interior, but have never been happy with its outward appearance, or the impression it leaves. Adding cultured stone is an easy way to give your home a facelift. With cultured stone, you do not have to build from scratch to achieve a stone façade for your home. Also, you get to choose the size, color and texture of the stone, so you get exactly what you want. It is an easy way to customize your property to make it the home you always dreamed of.
Union County Cultured Stone | Improve Your Retaining Walls
For any retaining wall on your property built more for practicality than aesthetics, use cultured stone to improve its appearance. Retaining walls are often a necessary feature for your property. While they do the job of holding back soil, or preventing runoff, they may do nothing as a visual feature. Adding cultured stone can really dress up a practical retaining wall, making it a thing of beauty on your property. Because there are so many choices in size, color and finish, you can easily complement existing walls and hardscapes. Adding cultured stone to retaining walls could be just the finishing touch your property needs.
Union County Cultured Stone | Leave it to a Professional
Adding cultured stone really can improve your property, but it takes skill and training to install. While there are some jobs homeowners can do, this really needs a professional to do it properly. The hardest part of installing cultured stone is preparing the existing surface. If you are unsure what you are doing, it will not adhere properly, which could cause an unpleasant mess. Also, when you call a professional, you can be sure of quality materials, at a better price. Hiring fully licensed, insured professionals guarantees training and expertise, and that they have all necessary equipment for the job.
If you are unhappy with your home's exterior, you don't have to move to get the look you have always wanted. Installing cultured stone is an easy way to revitalize your home and make it fresh and new. With many choices in color and texture, you can customize the way your home looks. Upgrading the exterior with stone adds curb appeal and can add value to your home. Cultured stone is cheaper than natural stone, and is perfect for changing existing walls. Installing it can be difficult, however, so always call a Union County cultured stone installer for quality materials and workmanship. Professional installers have the necessary training and experience to transform your home's exterior, so do not delay, call today.
Union County Mold Removal Contractor
Does Your Attic Need Additional Ventilation?
Duke University Students Raise Concerns About Toxic Mold
Choosing Moisture-Resistant Building Materials for Your Home
How Can Mold Affect Your Home's Resale Value?
Common Causes of Household Mold
Preventing Moisture From Penetrating Your Home's Exterior
Beware of Mold Following a Flood
Four Reasons to Keep Your Roof Clean
Common Symptoms of Toxic Mold Exposure
Is it Time to Update Your Home's Plumbing?
Spring Moisture Mitigation Checklist
Is it Time to Update Your Home's Plumbing?
5 Ways to Minimize Moisture in Your Basement
Roof Repair and Cleaning – Make Sure You're Protected
Health Risks Associated with Household Mold
Mold versus Mildew: Understanding the Difference
Venting About Vents: Now's the Time to Check!
Get Rid of Mold for Good with Professional Mold Remediation
Middlesex County Basement Wall Crack Sealing
Middlesex County Mold Consulting
Union County Basement Wall Crack Sealing
Middlesex County Exterior Renovation
Union County Exterior Renovations