Does your home's basement have moisture issues? Basements make great storage areas, or are useful for extra living space, but unfortunately, experience water problems regularly. Once moisture gets in, it is usually not long before mold and mildew develop. This growth can spread quickly if left unchecked, and cause structural problems for your residence. It can also cause potential health problems for your family. Mold can lead to rotting which can make interior repairs a necessity. If you have experienced such damage in your basement, don't delay, call a Passaic County interior renovation company. You want to take care of the moisture run-off problem before it gets into your basement. Your home's walls should be clean and dry at all times. A Passaic County retaining walls specialist can keep your home drier by controlling the moisture before it reaches your foundation.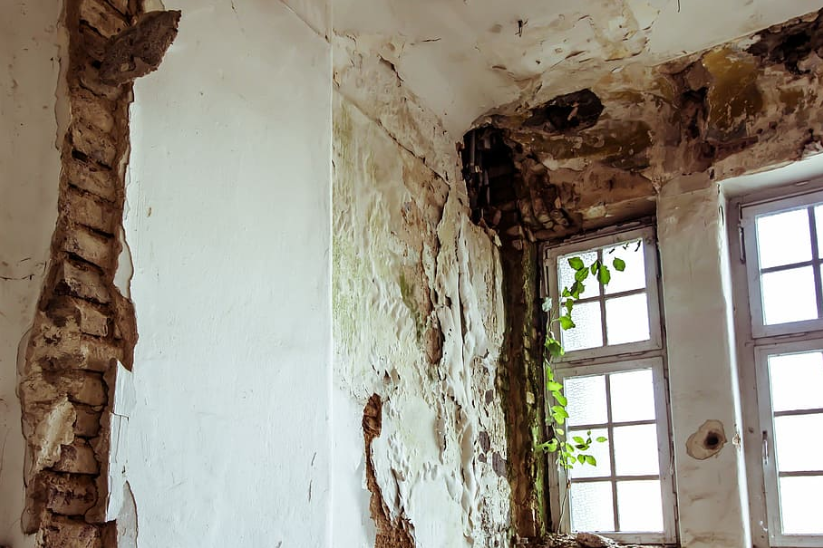 Passaic County Retaining Walls | Mold Prevention
The removal of mold can be dangerous, so always call a professional for mold removal. Adding and repairing retaining walls is a great way to stop the battle before it reaches your home. With the right attention to moisture flow, mold is entirely avoidable along with the problems it presents. Keeping moisture away from basement walls by diverting runoff requires careful assessment of the property. Done correctly your retaining wall can accent your property while managing the flow of water towards your home. If prevention is worth a pound of cure, walls are worth their weight in gold.
Passaic County Retaining Walls | Renovation and Protection
Mold remediation is more than just mold removal, it is a complete fix. It means identifying the cause of the mold, and repairing it so the mold does not come back again. Companies that understand landscaping mechanics and the effects of water damage are a valuable resource. Whether from interior sources, or cracks in your basement's wall, the problem needs addressing immediately. Once contractors safely remove all the mold, the renovation and protection process can begin. This means replacing any sheet rock, and making interior and exterior repairs so a mold recurrence cannot happen. By hiring hire one company to complete each stage of the process, and repair your walls, you save time and money.
Passaic County Retaining Walls | Get a Free Estimate
Because mold removal can be so dangerous, and needs proper apparatus and expertise, you should always leave it to a contractor. But make sure you find a mold and remediation company to make the process go more quickly and more smoothly. Only hire fully insured and licensed contractors to protect your home and your valuables. If you are unsure exactly how much mold might be present in your basement walls, call for a free evaluation. Any reputable company will offer free testing and a free quote. Have a list of questions ready, so there are no hidden surprises in costs or workmanship.
Unpleasant, harmful mold in basements is something most homeowners will have to eventually deal with. Fortunately, when you hire a mold removal and remediation company, you can quickly get your walls clean and dry again. Because they fix any problem that caused the mold in the first place, you can be sure it won't come back. With appropriate gear and tools, they can safely remove any mold from your property. Professionals can also remove contaminated materials from your home, so you don't have to wonder how to dispose of them. Contractors offering full service for retaining walls, whether decorative or protective offer an added benefit. If you have a moisture problem, call a Passaic County retaining walls mold removal and remediation professional.
Union County Mold Removal Contractor
Does Your Attic Need Additional Ventilation?
Duke University Students Raise Concerns About Toxic Mold
Choosing Moisture-Resistant Building Materials for Your Home
How Can Mold Affect Your Home's Resale Value?
Common Causes of Household Mold
Preventing Moisture From Penetrating Your Home's Exterior
Beware of Mold Following a Flood
Four Reasons to Keep Your Roof Clean
Common Symptoms of Toxic Mold Exposure
Is it Time to Update Your Home's Plumbing?
Spring Moisture Mitigation Checklist
Is it Time to Update Your Home's Plumbing?
5 Ways to Minimize Moisture in Your Basement
Roof Repair and Cleaning – Make Sure You're Protected
Health Risks Associated with Household Mold
Mold versus Mildew: Understanding the Difference
Venting About Vents: Now's the Time to Check!
Get Rid of Mold for Good with Professional Mold Remediation
Middlesex County Basement Wall Crack Sealing
Middlesex County Mold Consulting
Union County Basement Wall Crack Sealing