Have you been thinking of having a Union County Kitchen Remodeling done in your home? Renovating a home can make it more pleasant to live in and also increase the value of your home. Any type of home improvement services can have a return on investment. With a kitchen remodeling, it can have the highest return on investment as any other part of the home. Here are a few benefits with remodeling your current kitchen.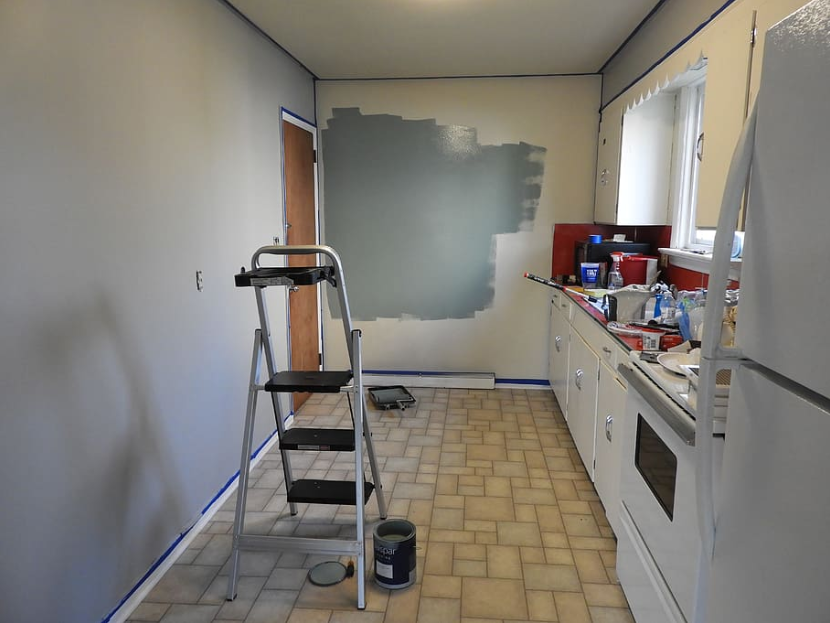 Union County Kitchen Remodeling | Function
Remodeling a kitchen can improve its overall function. Adding more cabinets or extending them further will allow for more storage space. Upgrading some of the kitchen appliances or lighting fixtures can help the kitchen become more functional. As a result, you can install new appliances that have more useful features. You can even knock down walls to add a kitchen island or install a wall oven for more space.
Union County Kitchen Remodeling | Energy Costs
Upgrading your older kitchen appliances to more energy efficient models will help reduce the amount of energy your kitchen is using. A new energy efficient refrigerator and dishwasher can help save on water and electricity. Therefore, replacing traditional lighting fixtures with LED models will help reduce your long-term energy use. Having a kitchen remodeled can make you an eco-friendly home, which gives you peace of mind that you are helping the planet and your budget. There are low flow faucets that will reduce the amount of water you are currently using.
Union County Kitchen Remodeling | Update the Look and Feel
A kitchen remodel will update the look and feel of your kitchen. It can change the entire appearance of your kitchen by just simply repainting walls and cabinets. You can update and change some of the cabinet hardware and make them look brand new. As a result, adding new countertops and new floors will complete the kitchen and give you the feel of stepping into a new home. There can be better ventilation in the kitchen to reduce odors and the heat while cooking. With additional seating space you can increase the size of your dining area as well. In addition to, adding newer and larger windows can help bring in more sunlight. As a result, a kitchen remodeling can improve the value of your home. A newly renovated kitchen attracts homebuyers when the time comes to sell your home.
Union County Kitchen Remodeling | Improve Safety
Upgrading and remodeling an outdated kitchen can add safety to your home. Changing the appliances to newer ones that have many new safety features can protect you and your family. Installing a wall oven also can help prevent injuries. Allowing more space in the kitchen and preventing any bumping into a stove in a crowded area. With the increased space in a smaller kitchen, it will allow the movement in the kitchen more freely. A remodeling project can extend the space of the kitchen allowing more guests and family to gather together. The safety of your home and kitchen is important, by consulting a professional designer to create what is best with your home, will design the kitchen of your dreams.
Searching for the best Union County Bathroom Remodeling company? Give Jun's Pro Services a call today! We are a family owned and operated company. Our staff is knowledgeable to answer all your questions. Our ultimate goal has always been to put honesty and the needs of our customers ahead of everything. We do all exterior and interior renovations. Our project is complete once the customer is satisfied with the work. Give us a call at 732-562-1400 for a free estimate of what you want done to your home. You will be glad you did!
Union County Mold Removal Contractor
Does Your Attic Need Additional Ventilation?
Duke University Students Raise Concerns About Toxic Mold
Choosing Moisture-Resistant Building Materials for Your Home
How Can Mold Affect Your Home's Resale Value?
Common Causes of Household Mold
Preventing Moisture From Penetrating Your Home's Exterior
Beware of Mold Following a Flood
Four Reasons to Keep Your Roof Clean
Common Symptoms of Toxic Mold Exposure
Is it Time to Update Your Home's Plumbing?
Spring Moisture Mitigation Checklist
Is it Time to Update Your Home's Plumbing?
5 Ways to Minimize Moisture in Your Basement
Roof Repair and Cleaning – Make Sure You're Protected
Health Risks Associated with Household Mold
Mold versus Mildew: Understanding the Difference
Venting About Vents: Now's the Time to Check!
Get Rid of Mold for Good with Professional Mold Remediation
Middlesex County Basement Wall Crack Sealing
Middlesex County Mold Consulting
Union County Basement Wall Crack Sealing
Middlesex County Exterior Renovation
Middlesex County Bathroom Remodeling