When your home has mold, you need to act quickly. If you're unsure how widespread or dangerous mold growth is in your home, ask for professional advice. Don't be afraid to call a Union County mold removal contractor for a free assessment of the situation. Your home is your biggest investment, and you want to ensure you get the best company for the job. When you're choosing a Fanwood mold remediation company, don't be afraid to ask questions. Look to see if the company has reviews posted anywhere. See what customers had to say about them, and if they would recommend them. Make sure that they give free estimates. If they do, take this time to ask questions. Make sure to choose a licensed and insured company to fully protect you and your property. Also, make sure they do full remediation, fixing the cause as well as the resulting mold.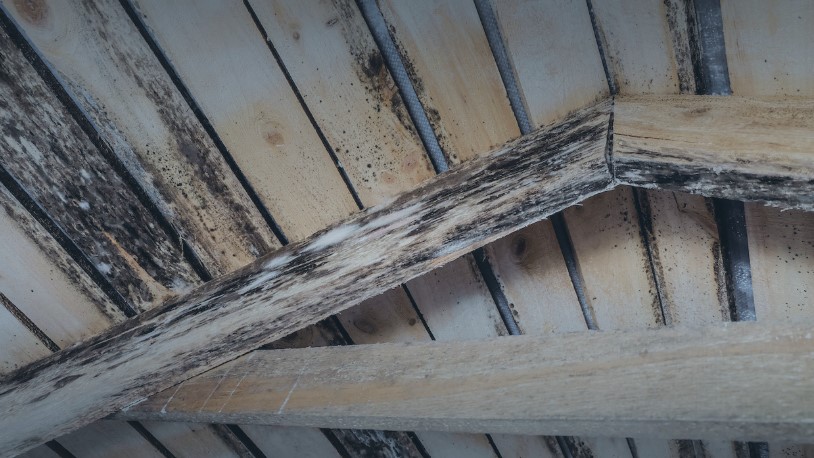 Fanwood Mold Remediation | The Right Equipment
Thorough remediation of mold takes specialized equipment. A reputable remediation company should have fully trained technicians who use the latest in equipment for cleaning and removal. The area should be isolated to avoid further cross contamination. A professional mold removal company equips their technicians with the correct protective clothing. This protects the workers from any mold, and prevents contamination between homes. A full remediation company has the tools to identify the location of any mold growth, and the source. They're fully equipped to safely remove damaged materials, get them out of the house and take them away without further contamination.
Fanwood Mold Remediation | At the Source
Water damage is often a cause of mold, as mold only needs small amounts of moisture to grow. While it can take hold anywhere, the most likely places are attics, basements, and bathrooms. It only takes a tiny crack in the roof or basement wall to allow water to enter. Once inside, warm indoor temperatures add to the moisture, creating perfect conditions for mold. Runoff from rainwater or melting snow travels along your exterior basement wall. Any small cracks allow water in, and mold to potentially grow. A remediation company repairs cracks that allow seepage, and the mold it creates.
Fanwood Mold Remediation | Prevention
Once a remediation company has removed all the mold, and fixed any problems that caused it, you don't want it back. There are some things you can do to prevent it from returning. Regular inspections of roofs, attic spaces and basement walls ensure that your home is in good repair and watertight. Keep ventilation fans clean of debris, and run them while the shower is in use. Keep bathroom doors open as much as possible to air them out. Don't overstuff closets or basement or attic storage areas. Run dehumidifiers to reduce humidity in your home and keep it dry.
Despite your best efforts to keep your home clean and dry, sometimes mold just appears. It is impossible to prevent any mold from entering your home, but a remediation company can help you keep it under control. Don't just look to remove the mold, but also look to remove the problem causing it. When you hire a remediation company, you are not just getting a quick fix, you are getting a solution. By repairing any cracks in roofs or foundation walls, you are preventing a renewal of the same situation. Mold growth is unpleasant to look at, it can cause structural damage to your home, and health problems for your family. Call a Fanwood mold remediation company to remove all the mold, and make any necessary repairs in your home today.
Related Posts:
Union County Mold Removal Contractor
Scotch Plains Mold Remediation
Does Your Attic Need Additional Ventilation?
Duke University Students Raise Concerns About Toxic Mold
Choosing Moisture-Resistant Building Materials for Your Home
How Can Mold Affect Your Home's Resale Value?
Common Causes of Household Mold
Preventing Moisture From Penetrating Your Home's Exterior
Beware of Mold Following a Flood
Four Reasons to Keep Your Roof Clean
Common Symptoms of Toxic Mold Exposure
Is it Time to Update Your Home's Plumbing?
Spring Moisture Mitigation Checklist
Is it Time to Update Your Home's Plumbing?
5 Ways to Minimize Moisture in Your Basement
Roof Repair and Cleaning – Make Sure You're Protected
Health Risks Associated with Household Mold
Mold versus Mildew: Understanding the Difference
Venting About Vents: Now's the Time to Check!
Get Rid of Mold for Good with Professional Mold Remediation