When your house has spreading mold, quick and thorough removal is of the upmost importance. Mold can take hold very quickly. It feeds on the smallest amount of moisture, and spreads out of control without the proper treatment. It can rot wood, ruin carpets and furnishings, and cause health problems for you and your family. If your home is suffering under unhealthy mold, you need the services of a Union County mold removal contractor. When you hire the right contractor, they not only remove the mold from your home, they find and fix the cause. For complete remediation of mold, the source needs addressing, as well as the resulting harmful mold. You need the services of a professional contractor with years of experience in the field, and fully trained technicians. Contact a reliable Garwood mold remediation company for complete removal, and to address the source so that it doesn't return.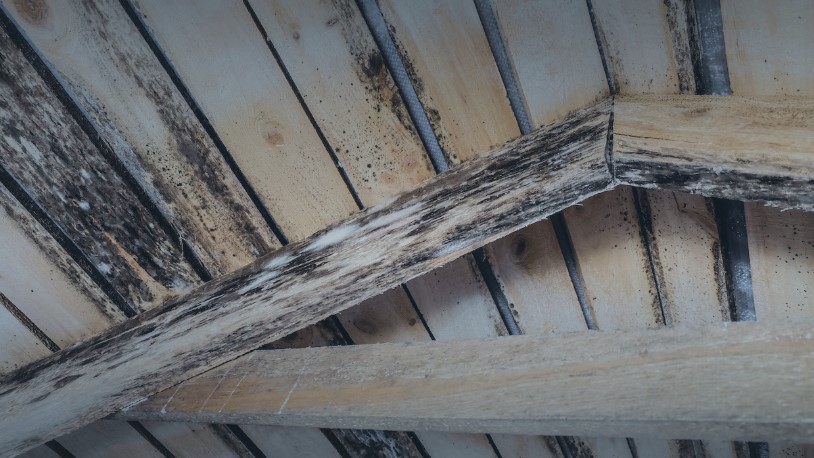 Garwood Mold Remediation | Why You Need a Professional
When you try removing mold yourself, if you don't have the right equipment, you can do more harm than good. For widespread areas of mold, you need the services of a mold removal company for safe elimination. If you're unsure how to safely remove mold, always leave it to a professional. If you do not secure the area that has mold, you can cause it to spread. Dragging moldy carpets and drywall or other materials through your home can cause mold to increase. You can even carry mold spores on your clothes and shoes to other parts of your home.
Garwood Mold Remediation | What is Remediation
The standard dictionary definition of remediation is basically the correction of something that is defective. Mold removal is a good thing. Of course you want the mold removed from your home. But that should not be the only step toward eliminating mold from your home. When you remove the mold without discovering what caused it in the first place, you are only completing half the job. A remediation company searches and finds the cause of the mold, and carries out any necessary repairs. Not only do they fully and safely remove the mold, they remove the problem that caused it.
Garwood Mold Remediation | How Mold Gets In
It really doesn't take much moisture for mold colonies to take over. Any tiny cracks in roofs can allow moisture to seep in. Cracks in foundation walls also allow water to creep in. Check regularly that roofs, sidings and exterior basement walls are in good condition to prevent water from getting in. Bathrooms and kitchens are great places for mold to grow because of constant heat and moisture. Make sure to ventilate these rooms well. Allow for free air flow in closets, and air out basements whenever possible. Make sure air moves freely, and run a dehumidifier and a fan.
If your home is suffering from mold growth, despite all your efforts to prevent it, there is something you can do. You can call a local mold company that specializes in remediation. Often, the mold starts in places you cannot see. Under roofing in attics, in the drywall, under carpeting, and along basement walls are all places where moisture can get in. It takes professionals with the proper equipment to test the air, and discover where the mold started from. Remediation experts can pinpoint the cause, they have the equipment to safely remove mold, and clean up after removal. When you contact a remediation company, they identify the causes, and fix them. From roofs to basements, a Garwood mold remediation company can repair the problem, and stop mold from returning.
Related Posts:
Union County Mold Removal Contractor
Scotch Plains Mold Remediation
Does Your Attic Need Additional Ventilation?
Duke University Students Raise Concerns About Toxic Mold
Choosing Moisture-Resistant Building Materials for Your Home
How Can Mold Affect Your Home's Resale Value?
Common Causes of Household Mold
Preventing Moisture From Penetrating Your Home's Exterior
Beware of Mold Following a Flood
Four Reasons to Keep Your Roof Clean
Common Symptoms of Toxic Mold Exposure
Is it Time to Update Your Home's Plumbing?
Spring Moisture Mitigation Checklist
Is it Time to Update Your Home's Plumbing?
5 Ways to Minimize Moisture in Your Basement
Roof Repair and Cleaning – Make Sure You're Protected
Health Risks Associated with Household Mold
Mold versus Mildew: Understanding the Difference
Venting About Vents: Now's the Time to Check!
Get Rid of Mold for Good with Professional Mold Remediation