If your home has a mold problem, don't delay, contact a mold remediation company immediately. Mold can take over and spread very quickly, so take immediate action. If left unchecked, it can become a problem to the point where it can compromise your family's health. Mold can cause rot in building materials and furnishings. If you have experienced a catastrophic flood event in your home, mold can develop quickly. Homes in flood zones are very susceptible. But you don't have to live in a flood area for a home flood. Overflowing washing machines and sinks can leave enough water on the floor of your home to become a hazard. However, you don't have to experience a full-scale flood for mold growth. It only takes a small amount of moisture to encourage mold reproduction. For mold removal, no matter the cause, contact a Summit mold remediation company for evaluation and removal.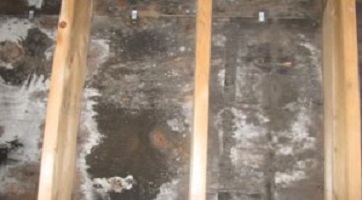 Summit Mold Remediation | Carpets
It only takes a small amount of moisture for mold to reproduce, and this is especially true for carpets. When you look at a carpet, you are just seeing the outer fibers. Carpets suck up moisture, so it goes deep into the materials. When you clean a carpet and remove visual mold stains, you have probably not cleaned up all the mold. A carpet is more than just what you walk on. The pad is probably moldy, as may be any surrounding baseboards. For thorough mold remediation of carpets, pads and underlying materials, it is best to call a professional.
Summit Mold Remediation | Leave it to the Professionals
Mold removal can be more complicated than you think. If you don't have the right equipment, or the right clothing, you can do more harm than good. Carrying moldy carpet through the house bundled in your arms can cause health problems for you, and your family. It can cause a spread of airborne mold spores throughout your home. For the removal of widespread mold, you need to isolate the area and partition it off with heavy plastic. You need a vacuum with a HEPA filter to prevent airborne pollutants. Stay safe, and contact a mold remediation specialist for large outbreaks.
Summit Mold Remediation | How to Choose a Remediation Company
When choosing a mold remediation company, don't be afraid to do some research. Ask questions about the company. For your benefit, as well as theirs, make sure they are insured. Ask if they are a licensed company, and if their technicians are fully trained and certified. Find out if they give free estimates. The mold may be more widespread than you are aware, and only an initial inspection can tell. It is best to know what you are up against before any removal begins. Ask the company if they provide air quality testing and if they fully guarantee their services.
Mold can be a real problem in your home. It can have negative effects on you, your family, and your home. It can be responsible for the rotting of building materials, and many health problems in you and your family. If you have mold in your home, you need the professional services of a remediation company. They have the right equipment for the job and the training for full removal. Mold doesn't always grow where you can see it. In the event of a home flood, it is very likely that water has probably seeped between floors. With carpets and flooring, the damage goes beyond the surface. Keep your family safe, and ask a professional for a free evaluation. To safely remove mold in your home, call a Summit mold remediation company today.
Related Posts:
Union County Mold Removal Contractor
Scotch Plains Mold Remediation
Does Your Attic Need Additional Ventilation?
Duke University Students Raise Concerns About Toxic Mold
Choosing Moisture-Resistant Building Materials for Your Home
How Can Mold Affect Your Home's Resale Value?
Common Causes of Household Mold
Preventing Moisture From Penetrating Your Home's Exterior
Beware of Mold Following a Flood
Four Reasons to Keep Your Roof Clean
Common Symptoms of Toxic Mold Exposure
Is it Time to Update Your Home's Plumbing?
Spring Moisture Mitigation Checklist
Is it Time to Update Your Home's Plumbing?
5 Ways to Minimize Moisture in Your Basement
Roof Repair and Cleaning – Make Sure You're Protected
Health Risks Associated with Household Mold
Mold versus Mildew: Understanding the Difference
Venting About Vents: Now's the Time to Check!
Get Rid of Mold for Good with Professional Mold Remediation