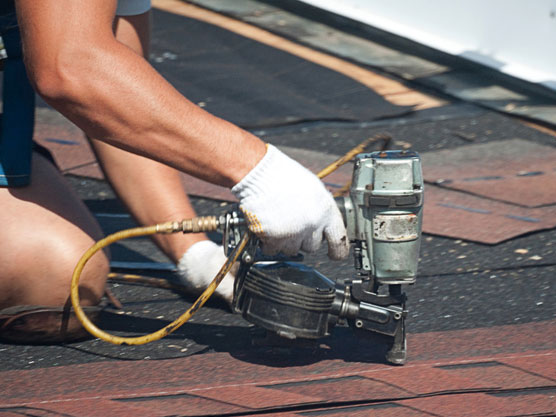 Are you looking to hire the right Bergen County roofing contractor? It's not always easy to find a reputable contractor to hire for your roofing job, but knowing how to separate the good from the bad is key for making the right decision. So how can you tell when you've got a great Bergen County roofing contractor on your hands? Below are some of the top qualities to look for:
Bergen County Roofing Contractor | Experience:
Be wary of those who do not have enough experience in the trade. It is always a safer bet to choose contractors that have been in the roofing industry for a long time as this ensures that they have been providing similar services to other clients in the area. Ask for a proof of business length to make sure that you are hiring a well-established and highly experienced Bergen County roofer.
Roofing Contractor in Bergen County | Bonded:
It is always best to choose a Bergen County roofing contractor that is bonded. This will help protect you if the contractor didn't provide you with satisfying results, didn't complete the job, or even failed to pay subcontractors and suppliers.
Bergen County Roofing Company | Licensed & Insured:
Hiring a roofing contractor without the proper license can cause you problems. You, as the homeowner, can be made liable for any accidents. Therefore, you should hire a contractor who is legally licensed to operate in your state. Also, you should ask for a proof of insurance before hiring a roofer. Make sure that the contractor's insurance policy includes workers' compensation to cover potential injuries the roofer might incur while working on your project.
Bergen County Roofer | Has an Office:
A contractor that has a headquarters is more trustworthy than those who hasn't. It is because it gives you peace of mind knowing you can pay them a visit anytime you have some clarifications or questions about their services.
Roofer in Bergen County | Provides a Contract:
A contractor that provides a contract is easier to trust. The contract protects both you and the contractor and it helps settle any disagreement that might occur. But before you sign the contract, don't forget to check it thoroughly and clarify any concern you might have.
Are you Looking for the Best Bergen County Roofing Contractor?
Searching for the best Hoboken roofing company? Give Jun's Pro Services a call today! We have a team of experts. They have the experience and highly trained specialists to perform repairs and replacements on any roof. Schedule an appointment for us to come out and give you a free estimate of what is needed on your roof. We also use high-tech equipment to provide a safe and strong roof on your home. Give us a call today and let us protect your home with our outstanding roofing skills!
Other Posts:
Hudson County Mold Remediation
Union County Mold Removal Contractor
Does Your Attic Need Additional Ventilation?
Duke University Students Raise Concerns About Toxic Mold
Choosing Moisture-Resistant Building Materials for Your Home
How Can Mold Affect Your Home's Resale Value?
Common Causes of Household Mold