If you are considering a basement remodel, there may be some necessary preparations to do first. Before any work can begin on your renovation project, you will have to remove and remediate all mold. Getting rid of any mold and fixing the cause rids your basement of nasty allergens and ensures they don't come back. Remediation is important because if you don't fix what is causing the mold, it will re-grow. To stay safe, do what may homeowners have done when they needed mold removal in Hudson County. Call a qualified professional who has the necessary training and equipment to remove mold and carry out repairs. An unfinished basement has the potential for extra living space, laundry area, or even another bathroom. Hudson County basement mold remediation specialists can get this space ready for remodeling. When you choose the right company, they can even complete the remodel for you, too.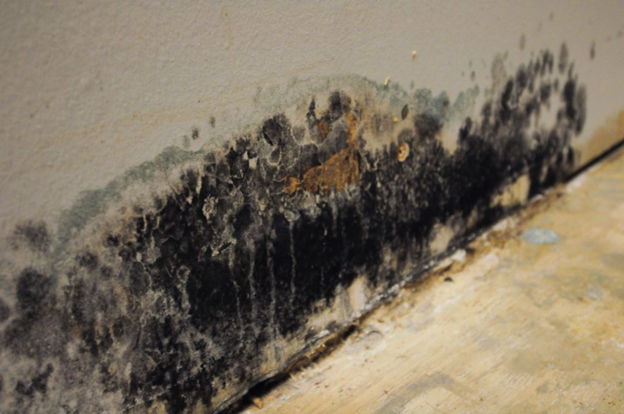 Hudson County Basement Mold | Safety First
Removing mold is something you should definitely leave to the professionals as they have better tools and filters. If you don't know what you are doing and start pulling apart walls and floors, you could spread spores around. Also, dragging contaminated materials through your home will result in further spread. Professionals have professional grade HEPA filters to clean the air while they work, and to prevent further air pollution afterwards. They also have the right clothing to wear and know how to safely dispose of moldy materials. With the necessary testing equipment, they can safely identify how much hidden mold is in your basement and eliminate it.
Hudson County Basement Mold |Why Basement Mold is Common
Unfinished basements are prone to mold growth because they typically stay closed all year long. Even if you use this space for storage, it is very likely to be forgotten most of the time. If there is mold present, you might not spot it right away, or the reason for its growth. Small cracks in your basement walls can let moisture in, which combined with dark, unaired space, can promote mold. Because water travels along basement walls, flooding often happens. Periodically checking your basement and running a dehumidifier can prevent mold but if it has become a problem, call a professional.
Hudson County Basement Mold | Why Remediation is Important
Identifying mold in your basement is important for removal, but just as important, is identifying the cause. Remediation is more than just mold removal; it means carrying out repairs to prevent future problems. This is especially important before a major remodel, as you want your finished basement clean and dry for years to come. Whether from small cracks in your exterior walls, poor drainage, or lack of ventilation, the cause needs addressing. The right contractor can safely identify all causes of the mold growth in your home and fix them. You can save time and money with one company to do it all.
Finishing your home's basement can add much needed living space, but you want it to be a safe space. Before any remodeling can begin, a thorough mold inspection is necessary. When you choose a mold removal company, make sure they offer free estimates and can perform all the work involved. Mold removal is vital but if you do not repair the problems that cause the mold, it will just return. Heavy rainfall tends to flow along basement walls and can pool there which can lead to interior flooding. The right Hudson County basement mold remediation company can get your basement dry and keep it dry. Only call fully licensed contractors who can remove mold and fix the problems that caused it.
Hudson County Mold Remediation
Union County Mold Removal Contractor
Does Your Attic Need Additional Ventilation?
Duke University Students Raise Concerns About Toxic Mold
Choosing Moisture-Resistant Building Materials for Your Home
How Can Mold Affect Your Home's Resale Value?
Common Causes of Household Mold