Are you having mold problems and not sure of you should hire a professional for mold removal in Hudson County? When t comes to mold removal, it's always best to hire a professional company you can trust to handle it. Professional mold removal services offer credible results, providing an overall value that not only fixes problems but also prevents them. Below are some of the top reasons why you should choose professional mold removal in Hudson County over DIY treatment.
Hudson County Mold Removal | Properly Treated:
When you've found a professional house cleaning company you can place absolute confidence in, the level of experience will be apparent immediately. Step one involves completely assessing the moisture problem. Step two is to properly treat and clean all affected areas. The process for mold remediation involves sealing off the mold, controlling all humidity, physically removing the mold, and cleaning up afterwards.
Mold Removal in Hudson County | Proper Assessment: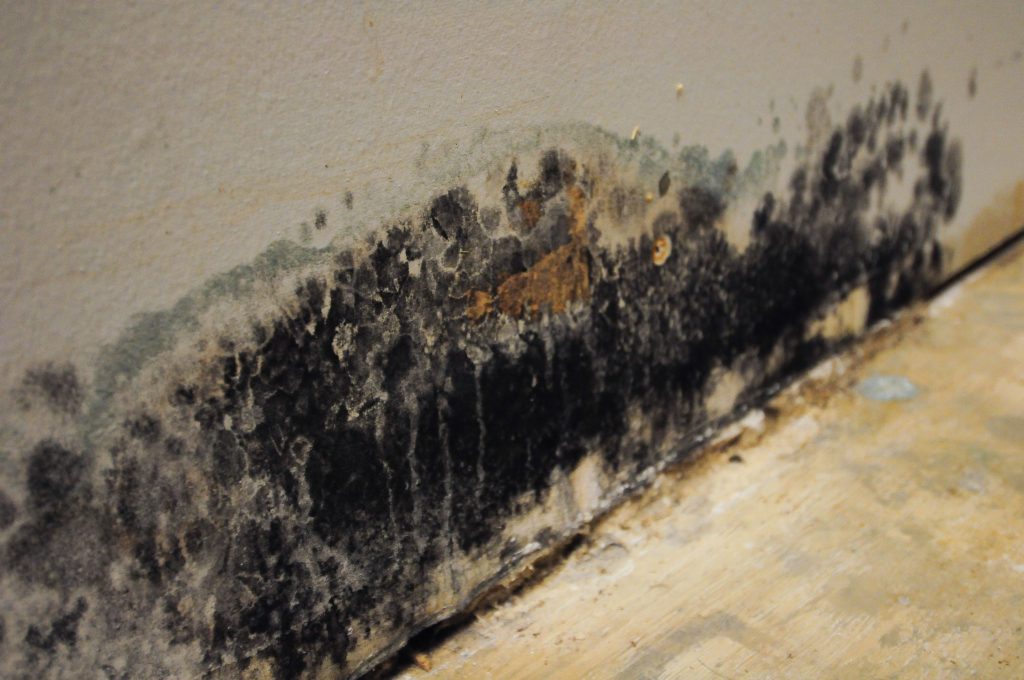 One common root cause of mold and its resulting sickness is from a combination of air conditioning and humidity. When systems rapidly try to cool down a home or business amidst the humidity, air condenses inside the vents. If this is the case in your home, you need to discover the source, find the problem areas you don't see, and perform quality house cleaning that removes mold for good.
How many times have you decided to handle a project DIY, spent a ton of money on products, but failed at actually fixing the problem? Then you're stuck having to hire a professional anyway, spending more money than needed in addition to the massive hassle. From the get-go, address the problem right by contacting a mold remediation expert. You can rest assured you're going to receive a proper mold assessment.
Mold Remediation in Hudson County | Prevent Future Problems:
Proper mold remediation reduces spreading to prevent future problems. This way you won't have to pay more for expensive products, on top of having to call a repairman to come back for additional work. A seasoned professional will be able to accurately identify the problem areas and properly educate you as to how you'll stop the problems from occurring again.
Hudson County Mold Remediation | Save Money:
Let's all admit that everyone loves saving money, especially when it comes to a form of spending like home repairs. As a general rule of thumb, the longer a homeowner waits to handle a problem, the costlier the complication is going to get when it finally does get fixed. By ensuring the mold problems infecting your family's air quality are completely eradicated, you'll save money since the bacterial growths won't spread or get worse.
Mold Removal Service Hudson County | Get Tips to Prevent Future Problems:
When hiring a Hudson County mold removal specialist, you'll receive multiple tips to prevent future mold problems and secure safe and proper ventilation. Since mold problems require specialized expertise, you'll want a good communicator in the field who is both dependable and honest.
Looking for Mold Removal in Hudson County?
Searching for the best Hudson Mold Removal? Jun's Mold Remediation is the place to call. For help with removing mold from your home and prevent mold from coming back, schedule a free consultation with an experienced mold remediation professional in your own home. A professional from Jun's Mold Remediation will come and inspect the mold and tell the homeowner the work that needs to be done to get your home healthy again. Jun's Mold Remediation specialists will quickly be on site after your contact us. We specialize in water and mold damage restoration. Our highly trained specialist in mold remediation and water damage repair are there to help you. With our high tech equipment we can conquer any mold growth. Give us a call today!
Hudson County Mold Remediation
Union County Mold Removal Contractor
Does Your Attic Need Additional Ventilation?
Duke University Students Raise Concerns About Toxic Mold
Choosing Moisture-Resistant Building Materials for Your Home
How Can Mold Affect Your Home's Resale Value?
Common Causes of Household Mold