Thinking you may have Hudson County Attic Mold in your home? Mold found in the attic area can be hard at times to pinpoint the exact cause. Mold is found throughout the home, espcially if there is a distinct odor. If you have attic mold you will need a Hudson County mold removal company. Here are some common causes of how mold develops.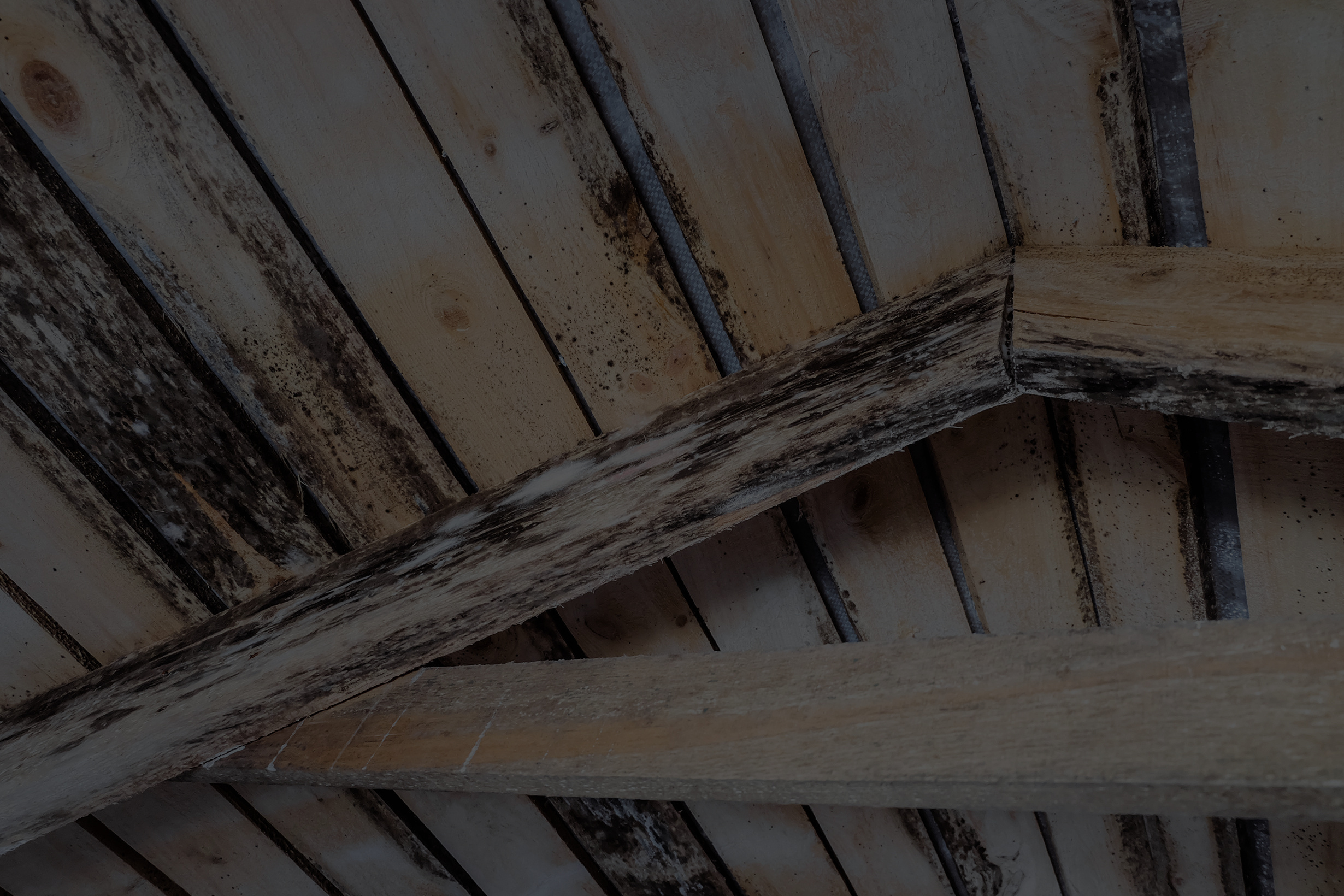 Hudson County Attic Mold | Roof Ventilation
When an attic has developed mold, it could be from a poor roof ventilation system. This can be caused by moisture around the roof. During winter months, condensation can happen on a cold roof creating a damp area. It is important to keep your attic cool during cold months therefore, moisture cannot grow. A professional technician can inspect the attic. Checking if any debris is blocking the vents in the attic. If any blocking is found, it will be removed for proper ventilation.
Hudson County Attic Mold | Roof Leaks
Attic mold can be caused by leaks in the roof. It can happen around the flashing where the roof meets the chimney. Missing or deteriorated flashing can cause your roof to leak. Water coming from the roof into the attic can cause mold to grow. Also, if the life of the roof is reaching its end, a new roof needs to be installed. However, a routine inspection of your roof will prevent leaks in a roof system. As a result, mold will not have a chance to grow.
Hudson County Attic Mold | Exhaust Fans
Exhaust fans are usually placed in the kitchen and in the bathrooms of a home. If an exhaust fan is not venting properly and leaking into the attic, mold will start to grow. Damp air is trapped in the attic and creates an environment for mold to grow. It is important to have a professional fix the vents to exhaust the air to the outside of your home.
Hudson County Attic Mold | Insulation
Insufficient insulation throughout the home and especially in the attic will create a place for mold growth. When air travels through a home, the insulation is a barrier. If the attic is missing insulation, the air increases and condensation will cause dampness. The condensation is creating a perfect environment for mold to grow. Incorrectly sealed openings in the ceiling can allow air to escape into the attic area. Around the exhaust fans and light fixtures you will find openings. Overall, it is important to properly seal the openings to help reduce the chances of mold growing.
Hudson County Attic Mold | Removing Mold
Finding the source is the first step to removing attic mold from your home. A professional can then fix the moisture issue to prevent the mold from coming back. Mold needs to be removed professionally. Hiring the right professional to clean and remove your attic mold will give you and your family the peace of mind that the job is done correctly. As a result, you will be relieved that you do not have to worry about mold impacting your health or the health of your family.
Searching for the best Hudson County Attic Mold company? Hiring Jun's Pro Services for all your mold needs is all you need. Schedule an appointment with us and we can come out and inspect the mold. We will consult with you and find what needs to be done to get your home safe again. Our highly trained specialists in mold removal are there to help you. We also use high-tech equipment to conquer any mold issue you may have. Give us a call today and let us clean up your home!
Hudson County Mold Remediation
Union County Mold Removal Contractor
Does Your Attic Need Additional Ventilation?
Duke University Students Raise Concerns About Toxic Mold
Choosing Moisture-Resistant Building Materials for Your Home
How Can Mold Affect Your Home's Resale Value?
Common Causes of Household Mold