You may not think about the in-ground downspouts around your home, until they stop doing their job, at least. The purpose of a downspout is to carry excess water off your roof, and away from your home. Leaves and twigs can overload gutters, creating blockages in spouts. When they stop working due to this clogging, water can run down the exterior of your home. Water that cannot flow freely because of clogging can back up around your home, pooling along basement and foundation walls. This excess water can even cause structural damage, or if it gets into your basement, flooding. Soil and plants can wash away due to an excess of water, and flowers feel the adverse effects, too. To keep your downspouts clear, contact a professional company that specializes in gutter and spout cleaning and sealing. For complete repair and maintenance, contact a Middlesex County in-ground downspout repair company.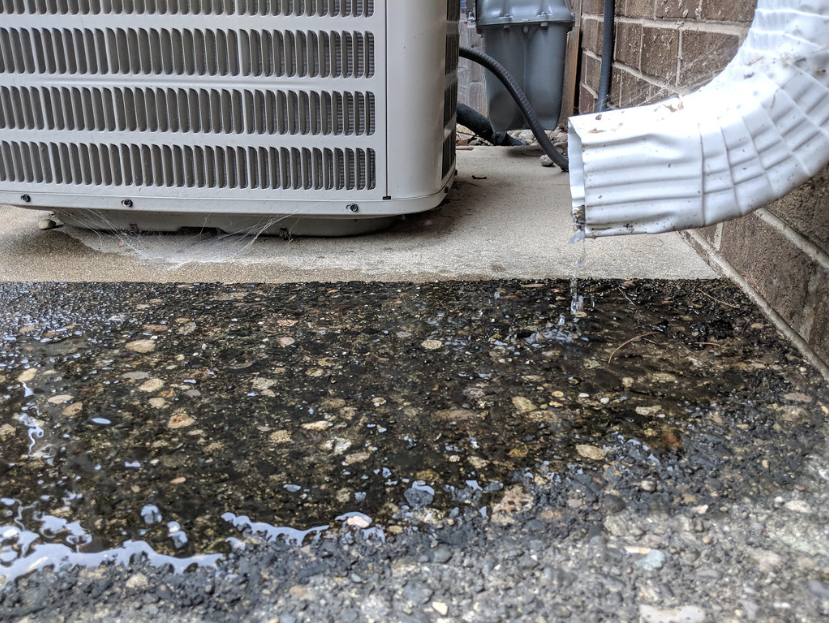 Middlesex County In-Ground Downspout Repair | Leave it to the Professionals
Maintaining downspouts is a messy, time consuming business. Gutter maintenance is an important part of maintaining in-ground downspouts. Climbing to the level of the roof can be dangerous without the right ladders and equipment. Professional repair companies have the training and apparatus to safely clean and repair in-ground downspouts, and the connecting gutters. When you hire a licensed repair and maintenance company, you are protecting yourself and your property. It may be tempting to tackle gutter cleaning yourself. However, trying to clear a clogged gutter with a power washer, can potentially damage roofing materials. Stay safe and protected, and hire a professional.
Middlesex County In-Ground Downspout Repair | Regular Inspections
In-ground downspouts are harder to see and inspect because they're underground, but regular cleaning and inspection is still important. Until there is evidence of water pooling round them, it's hard to know what condition they're in. So, as you cannot see the bottom, start at the top. Roofs, gutters and in-ground down spouts are all connected. Regular inspections of all 3 components will help keep downspouts clear and running freely. When gutters clog with leaves and sticks, or birds' nesting materials, this debris can make its way down the spout. Professionals recommend inspection and cleaning in the fall or spring for complete gutter and downspout health.
Middlesex County In-Ground Downspout Repair | Cleaning and Sealing
Regular cleaning means there is less chance of water pooling at your foundation, causing problems. Excess water freezes there in the winter, and provides a summer getaway for mosquitoes and the perfect environment for mold. Cleaning your gutters and in-ground downspout ensures the water can go where you want it to, away from your home. If the downspout is leaking, you will see drips where the pipe is in need of repair. Contact a professional to seal any leaks or gaps at the time of cleaning to ensure your spouts are working well. Regular cleaning and sealing prevents clogging before it starts.
Clogged downspouts can cause lots of damage to your home and surrounding property. Puddles of water create the perfect environment for mold and mosquitoes. Water can find its way into cracks and leaks and flood basements. Flowers and shrubs can wash away, and soil can erode. To prevent damage along your basement or foundation wall, make sure your in-ground downspouts are doing their job properly. When you schedule regular inspections and cleanings, you ensure the water is only running where you want it to go. Hiring a professional company relieves you of the stress and mess. For gutter and downspout inspections, cleaning and more, call a Middlesex County in-ground downspout repair company today.
Middlesex County Attic Mold Removal
Union County Mold Removal Contractor
Does Your Attic Need Additional Ventilation?
Duke University Students Raise Concerns About Toxic Mold
Choosing Moisture-Resistant Building Materials for Your Home
How Can Mold Affect Your Home's Resale Value?
Common Causes of Household Mold
Preventing Moisture From Penetrating Your Home's Exterior
Beware of Mold Following a Flood
Four Reasons to Keep Your Roof Clean
Common Symptoms of Toxic Mold Exposure
Is it Time to Update Your Home's Plumbing?
Spring Moisture Mitigation Checklist
Is it Time to Update Your Home's Plumbing?
5 Ways to Minimize Moisture in Your Basement
Roof Repair and Cleaning – Make Sure You're Protected
Health Risks Associated with Household Mold
Mold versus Mildew: Understanding the Difference
Venting About Vents: Now's the Time to Check!
Get Rid of Mold for Good with Professional Mold Remediation
Middlesex County Basement Waterproofing