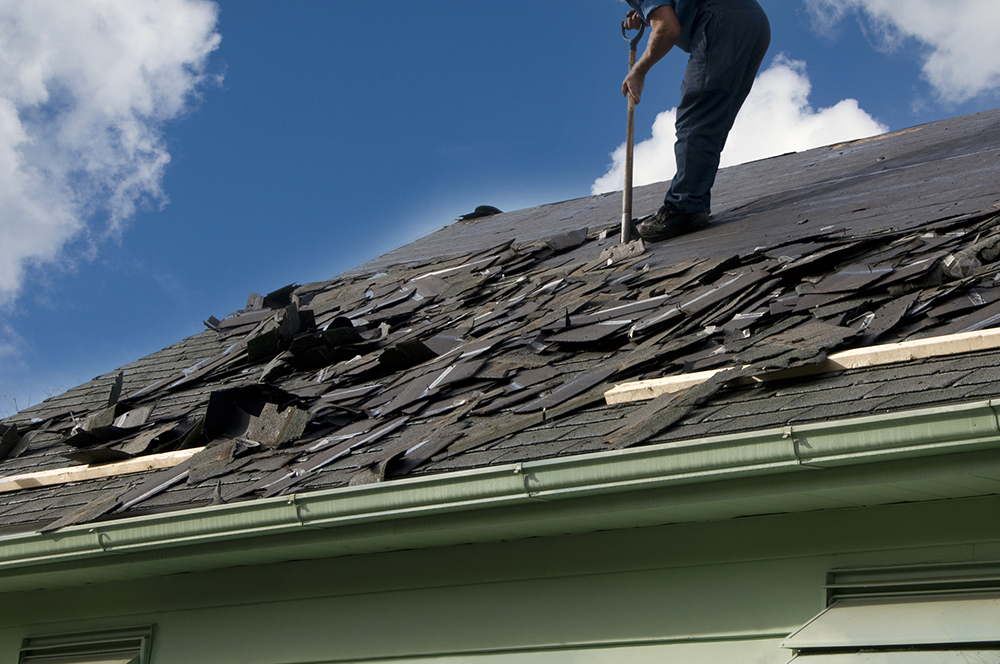 When it comes to selecting professional and trustworthy roofer in Hudson County, you will need to do some research and have some background knowledge. There are many companies out there who will do a subpar job, Below are some tips to help you choose skilled roofer in Hudson County who can repair or replace your roof with minimal stress.
Roofer in Hudson County | Referrals From Friends or Family:
Do you have a friend or family member who recently had work done on their home's roof? First-hand referrals are a great way to find a qualified contractor. You can also learn about which ones to avoid. Online reviews are also helpful, especially if your network doesn't have any recommendations for roofers.
Hudson County Roofer | Don't Rush Your Decision:
After a storm or other event has seriously damaged a roof, most homeowners want to repair their roof as quickly as possible. In their haste, some may choose the first roofing contractor that's available for the job. This is rarely a good idea. It's always best to vet potential roofers thoroughly.
Roofing Contractor in Hudson County | Beware of "Storm Chasers":
Anyone who lives in an area that gets natural disasters is familiar with the "storm chasers" who come knocking once the damage is done. Stick to your original plan of asking for personal recommendations and vetting companies based on reviews from satisfied customers.
North Jersey Roofer | Choose an Established, Local Company:
Local roofing companies know the weather and climate conditions your roof will need to withstand. You want to choose an established roofing company with a long history in the community. Companies that have been around for years, or even decades are more likely to stay in business long enough to fulfill any warranty requirements should something go wrong.
Hudson County Roof Repair | Get at Least 3 Quotes:
Talk to several Hudson County roofing companies to get an idea of how much your roof replacement or repair should cost. You also want to find a roofer you can trust. Choose a contractor who is patient while you review contracts and warranties. The good ones will be more than happy to answer questions to ensure you feel comfortable working together.
Roofing Services in Hudson County | Don't Choose Solely Based on Price:
Price isn't everything and more often than not ultra-low costs equate to low quality. If you receive a bid that seems too good to be true, check that the company has adequate insurance.
Looking for the Best Roofer in Hudson County, NJ?
Searching for the best roofer in Hudson County? Give Jun's Pro Services a call today! We have a team of experts. They have the experience and highly trained specialists to perform repairs and replacements on any roof. Schedule an appointment for us to come out and give you a free estimate of what is needed on your roof. We also use high-tech equipment to provide a safe and strong roof on your home. Give us a call today and let us protect your home with our outstanding roofing skills!
Other Posts:
Union County Mold Removal Contractor
Choosing Moisture-Resistant Building Materials for Your Home
How Can Mold Affect Your Home's Resale Value?
Common Causes of Household Mold
Bergen County Roofing Contractor
Bergen County Roof Replacement