Basement flooding is unpleasant, messy, and potentially hazardous to your health. The flood water could come from backed-up sewers, poor drainage or broken sump pumps. Broken washing machines and stopped up sinks can also result in basement flooding. Whatever the cause, the mess is real, and so are the hazards. Flood water can cause structural damage, rot and mold. For a thorough cleanup, call in a professional company with the necessary training and equipment for a complete and safe removal. They also have specialized training necessary to perform detailed basement cleaning to prevent future mold growth. Quick action is important if your basement floods, for your family's safety, and your home's. Make sure to call a remediation company that not only clears your basement of the extra water, but fixes the causes. To leave your basement completely clean and dry, contact a Middlesex County basement water removal and remediation company.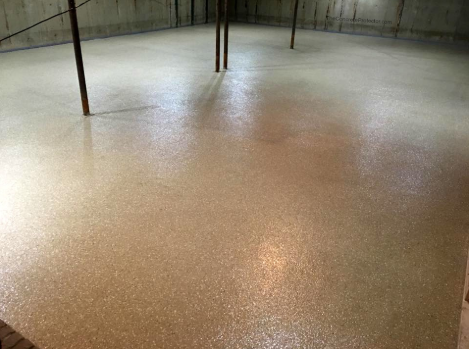 Middlesex County Basement Water Removal | Why You Need a Professional
Basement flooding is just dirty and stressful to clean up. For your own safety, don't enter a flooded basement. Call a professional water removal company as soon as possible. Professionals have better equipment to pump all the water out, and HEPA filters to clean the environment afterwards. It is important to thoroughly dry the entire space to prevent mold. Water removal companies have industrial dehumidifiers and blowers to do the job right. A professional company can help with insurance claims, and relieve you of the stress and mess of a flood. To stay safe, stay out of the floodwater, and call in an expert.
Middlesex County Basement Water Removal | Remediation and Prevention
Remediation and prevention go hand in hand. Remediation is the process of identifying the underlying cause of the excess water, and fixing it. Cleaning up after a flood is just one step in the process. If the underlying cause is a broken sump pump, or poor drainage, it needs fixing. Water removal companies that also specialize in remediation have the skill and equipment to identify and fix these causes of flooding. From repairing foundation cracks and leaks that let in water, to installing sump pumps, remediation helps prevent future floods. Calling one company to do it all saves time and money in the long run.
Middlesex County Basement Water Removal | Choosing a Company
When choosing a company to remove water, make sure they fully remediate the causes as well. Some companies only pump out the excess water, leaving you to hire a separate contractor for any repairs. Finding a company to do it all saves stress and time, and your wallet will feel better, too. To protect your home and family, make sure to hire a licensed, bonded company. It is a good idea to do some research into any company you are potentially going to hire. Doing some homework, and compiling a list of trustworthy contractors ahead of time will speed the process in an emergency.
Flood waters can contain contaminants which pose a health risk, and, of course, excess water damages flooring and possessions. If left, mold can develop, and rot can cause structural damage. Don't delay, call a professional company that removes water and also remediates the causes. Remediation companies specialize in repairs, as well as complete mold removal and prevention. They can thoroughly dry the area, and remove any damaged flooring or sheetrock that might cause mold to spread. Professionals have the equipment and the training to completely and safely remove excess water and perform cleanups. So, for safety's sake, leave water cleanup to the professionals and call a Middlesex County basement water removal company.
Middlesex County Attic Mold Removal
Union County Mold Removal Contractor
Does Your Attic Need Additional Ventilation?
Duke University Students Raise Concerns About Toxic Mold
Choosing Moisture-Resistant Building Materials for Your Home
How Can Mold Affect Your Home's Resale Value?
Common Causes of Household Mold
Preventing Moisture From Penetrating Your Home's Exterior
Beware of Mold Following a Flood
Four Reasons to Keep Your Roof Clean
Common Symptoms of Toxic Mold Exposure
Is it Time to Update Your Home's Plumbing?
Spring Moisture Mitigation Checklist
Is it Time to Update Your Home's Plumbing?
5 Ways to Minimize Moisture in Your Basement
Roof Repair and Cleaning – Make Sure You're Protected
Health Risks Associated with Household Mold
Mold versus Mildew: Understanding the Difference
Venting About Vents: Now's the Time to Check!
Get Rid of Mold for Good with Professional Mold Remediation
Middlesex County Basement Waterproofing