Thinking of hiring a Hudson County Gutters company? Gutters on your home shields and protects your doors, walls, and foundation. They also prevent basements from flooding. Basically, regular gutter cleaning is important to eliminate debris and have them working properly. Whether you need new gutters or a Hudson County mold removal company, Jun's Pro Services is the place to hire. Here are a few benefits of cleaning your gutters periodically and the importance of gutter maintenance.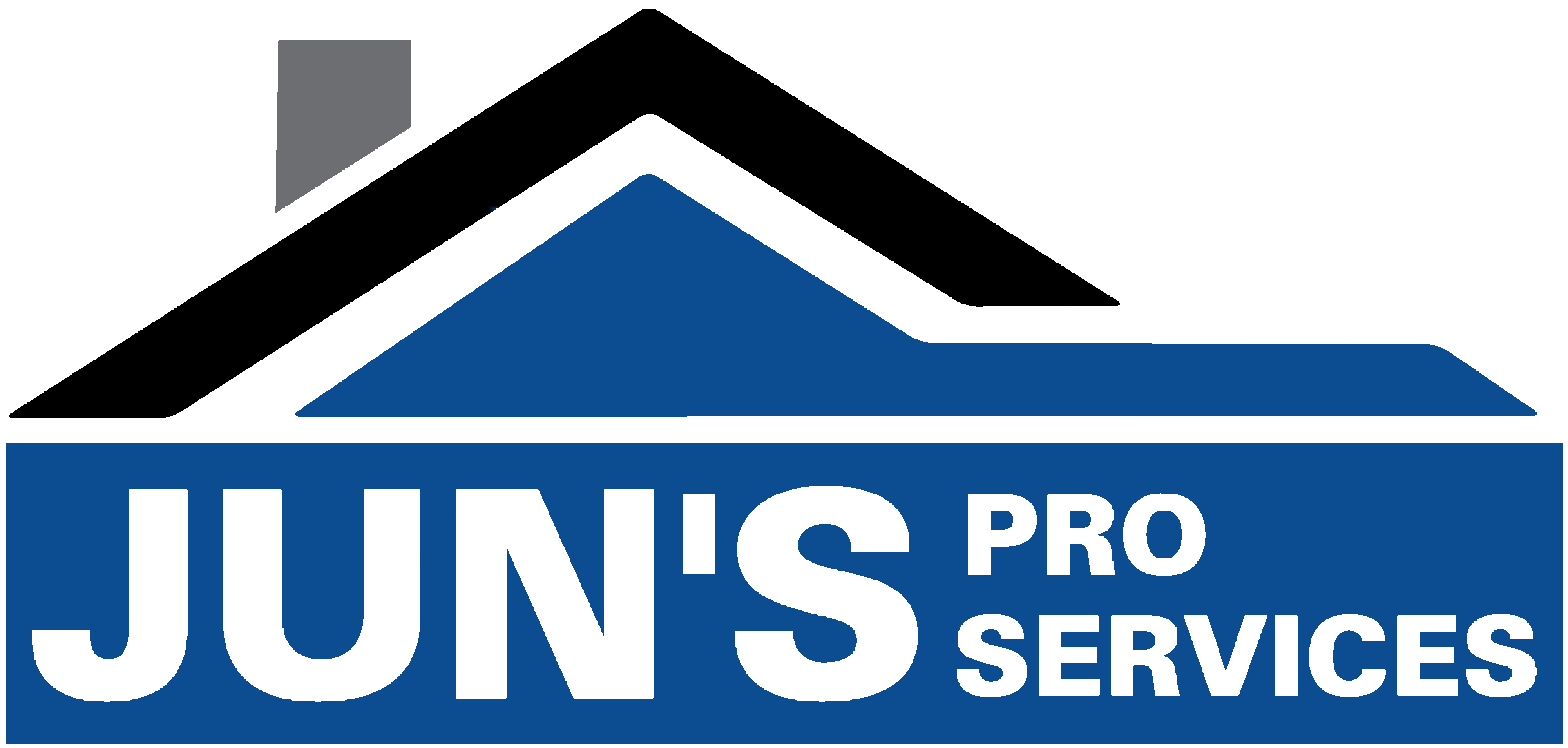 Hudson County Gutters | Prevent Structural Damage
Having your gutters cleaned and working properly prevents water damage to your home. If the gutters on your home are clogged and not working properly, keeping the water away from your home, can cause structural damage. While, structural damage to your home can be costly and needs to be prevented, getting your gutters checked often is important. Therefore, once water gets into the foundation of your home, it can freeze, which can cause cracks in the foundation.
Hudson County Gutters | Landscaping
Landscaping adds value to your home. When the gutters are not working properly, it can destroy your beautiful landscaping. Gutters are meant to keep water away from the home. They are meant to prevent soil erosion and flowers from being swept away. Most gutters have downspouts removing rainwater from the landscape. Also, gutters are an important part of the home.
Hudson County Gutters | Prevent Basement Flooding
Gutters keep water away from the home to prevent water from getting into the basement. When your basement floods it can be a major problem for a homeowner. Floodwaters can cause mold to grow. However, having your gutters cleaned professionally can minimize any flooding in your basement, too.
Hudson County Gutters | Life of Your Roof
Another great reason why it is important to have your gutters cleaned is to extend the life of your roof. When gutters are clogged, during the cold months they tend to freeze up and cause shingles to lift. Without a doubt, once shingles start lifting on the roof, it can cause leaks in the roof. Most important, clean gutters increase your safety and comfort. Having clean gutters prevent harmful pests to build their nests in the gutters. Clean gutters will drain all water from your roof. If there is a leak in your roof, it can damage your ceilings and cause future decay. Cleaning your gutters not only shields your building against roof leaks but also keeps you safe.
Hudson County Gutters | Increases the Value of Your Home
Gutters that are in good condition enhance the beauty of your home. Gutters that are not taken care of will fall apart and hang off the home. Homes that have clogged gutters have a lower value and may take longer to sell. When you have your gutters cleaned regularly, it will increase curb appeal. Your landscaping and exterior of your home can contribute to your home's curb appeal. Part of the exterior includes your gutters. Your gutters should be cleaned and properly maintained so that your home's value remains high. Your neighbors will also appreciate you taking care of your home. Having your gutters in good condition in maintaining your home. Gutter cleaning can help prevent expensive projects. Taking preventative steps can help minimize having unnecessary repairs or replacements on your roof.
Searching for the best Hudson County Gutters company? Contact Jun's Pro Services today. At Jun's Pro Services We are experts in gutter repair and replacement. We are a family-owned and operated company. Our goal has always been to put honesty and the needs of our customers ahead of profit. We will consult with you and find what needs to be done and get your home in good shape. We use high-quality materials and high-tech equipment. Our highly trained specialists will inspect the condition of your gutters and suggest what needs to be fixed or replaced. Give us a call today!
Hudson County Mold Remediation
Union County Mold Removal Contractor
Does Your Attic Need Additional Ventilation?
Duke University Students Raise Concerns About Toxic Mold
Choosing Moisture-Resistant Building Materials for Your Home
How Can Mold Affect Your Home's Resale Value?
Common Causes of Household Mold