Have you ever considered installing a paver walkway on your Bergen County property? Paver walkways can make a great addition to any home. They're both aesthetically pleasing and provide an easily walkable path to your front (or back) door, which is important if you frequently have elderly or disabled guests. If you're wondering about all of the great benefits a Bergen County paver walkway has to offer, read more of the article below.
Bergen County Paver Walkway | Reasons to Install a Paver Walkway in NJ
Paver walkways are not only useful, but they can also add a touch of beauty to your home. If you have a paver walkway installed by a professional, it will look amazing and really add to the curb appeal of your property. Paver walkways are available in a variety of colors, patterns, and textures, so you're sure to find an option that fits your taste and style.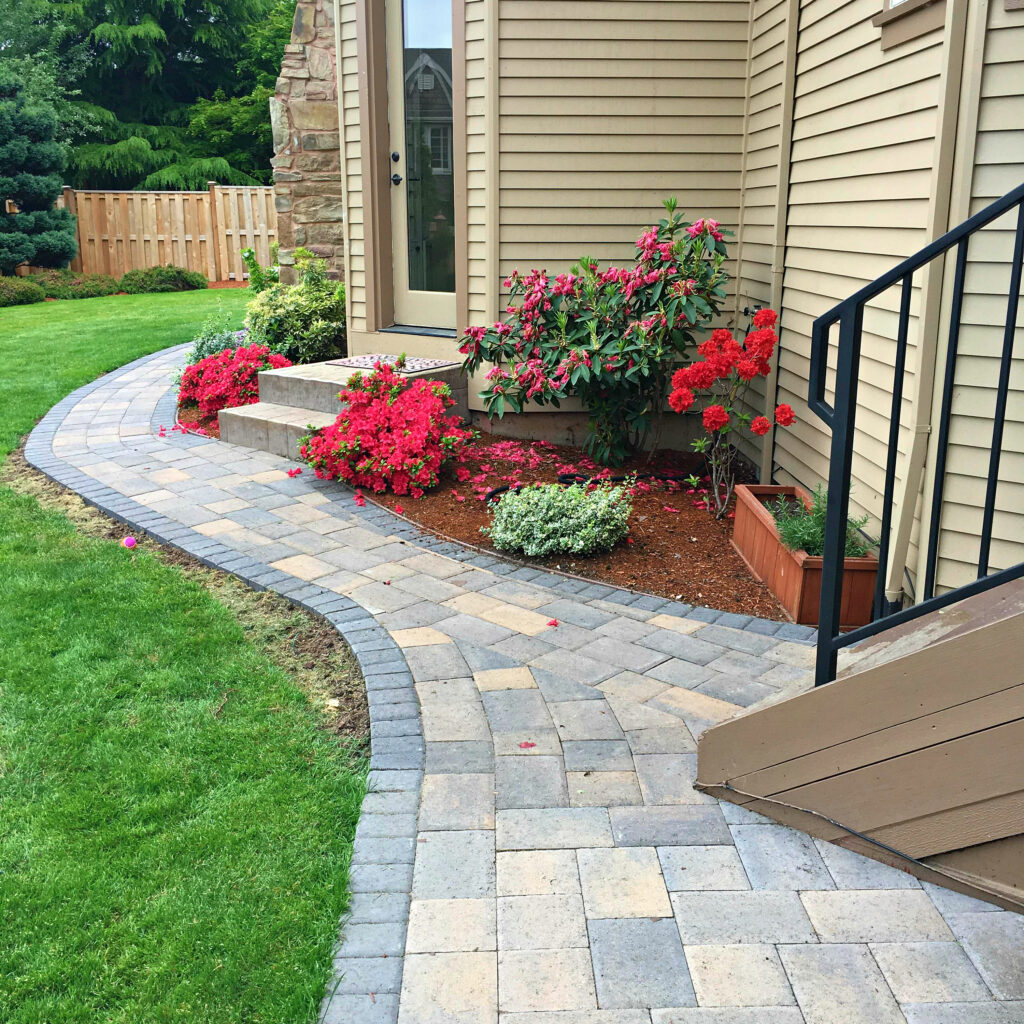 When you have a paver walkway installed, you don't have to worry about weeds or grass growing through the cracks. This is because pavers are placed very close together, leaving no room for anything else to grow. You also don't have to worry about your paver walkway cracking or becoming uneven over time like you would with a concrete walkway.
Another great benefit of owning a paver walkway is that they're very easy to clean. All you need is a garden hose and some soap and you're good to go! You don't have to worry about power washing or scrubbing like you would with other types of walkways.
If you live in an area that gets a lot of snow, paver walkways are a great choice because they're slip-resistant. This means you won't have to worry about anyone slipping and falling on your walkway when it's icy out.
Another great advantage of paver walkways is that they're very durable. Unlike concrete or asphalt, pavers won't crack or break over time. They can withstand extreme weather conditions – hot summers and cold winters – without being damaged. This means you won't have to worry about repairing or replacing your paver walkway anytime soon.
Paver walkways are also a great way to increase the value of your home. If you ever decide to sell, potential buyers will be impressed by the paver walkway and may be willing to pay more for your home as a result.
As you can see, there are many reasons why you should install a paver walkway on your Bergen County property. If you're looking for an aesthetically pleasing and practical solution, paver walkways are the way to go!
Looking for a Great Contractor to Install Your Paver Walkway in Bergen County, NJ?
If you're looking for professional Bergen County paver walkway installation services, check out Jun's Pro Services today! We will transform your property from drab to fab in a matter of days with virtually no maintenance required! The home you are living in is the biggest investment you will ever make. When you add new and improved elements to your property, the value of your home increases. Curb appeal is extremely important. Adding stones to the exterior of your home can make it into the beauty you have always envisioned. Let Jun's Pro Services create the home of your dreams. We serve the Bergen County and Northern NJ area, in towns such as: Rutherford, Lodi, Garfield, Glen Rock, Wyckoff, Closter, Cresskill, Lyndhurst and many more! For more information, you can call us at (908)322-1533, or check out our website.
Related Posts:
Union County Hardscape Contractor
Bergen County Kitchen Remodeling
Passaic County Kitchen Remodeling
Bergen County Outdoor Kitchen Installation
Bergen County Outdoor Fireplace Installation
Bergen County Masonry Contractor
Bergen County Stone Landscape Steps
Popular Types of Patio Installations